The Capital Stack
Special Guest Paloosh Capital
This week's newsletter features our friends at Paloosh Capital and their newest development the Donovan Street Apartment Homes. Coincidently, the Donovan Street Apartment Homes are just 250 feet down the street from our newest acquisition the Donovan Townhomes. We are excited to share more about their awesome development as we will be partnering with Paloosh Capital to develop 72 similar apartment homes at our Fenton Property. This development will be called Creekside at Fenton Heights Phase II. We are hoping to break ground in the fall. More on this later, for now let's take a closer look at owner of Paloosh Capital, Aaron Palushaj's, write up on their new apartment homes.
***We know we promised a part 2 on our underwriting process. It's on deck for next week. ***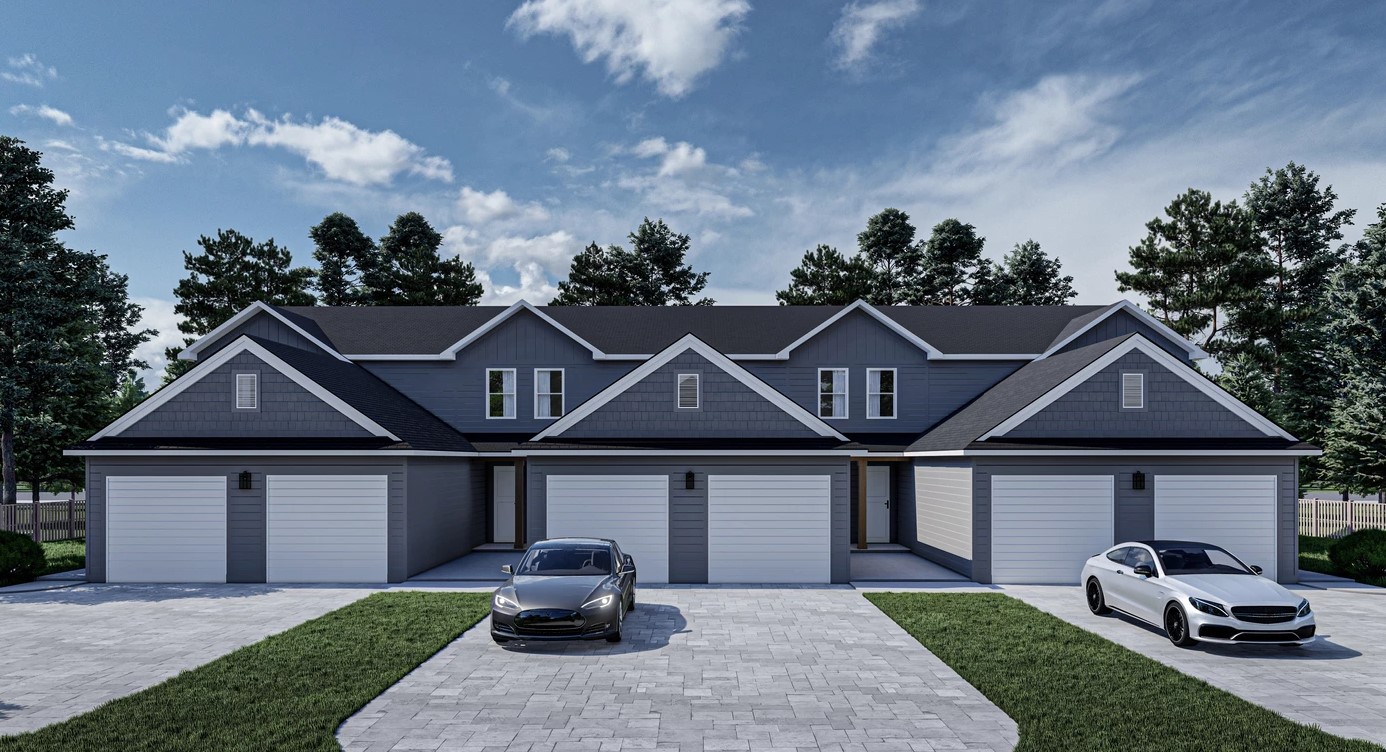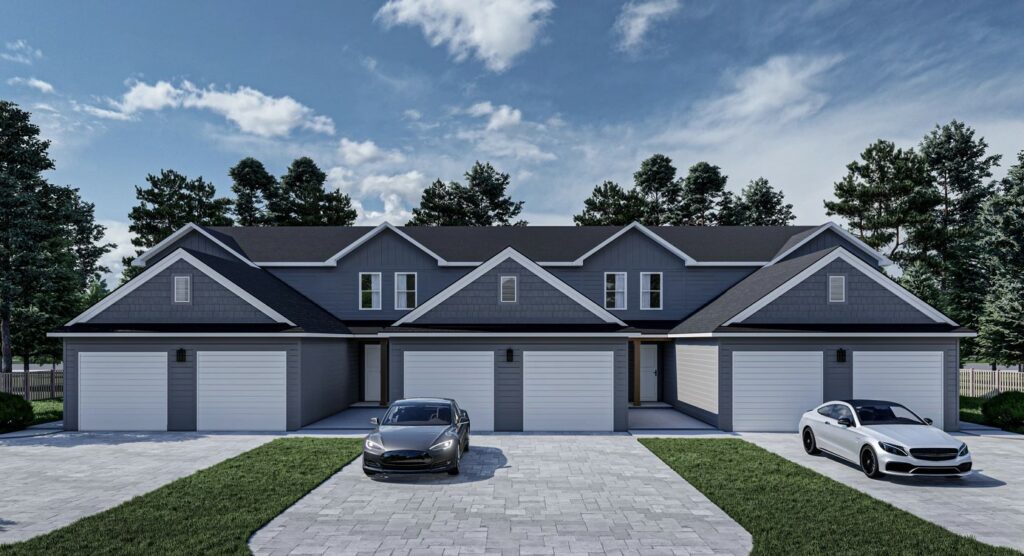 Paloosh Capital- Donovan Street Apartment Homes
Donovan Street is a 6-unit ground up development recently completed by our team at Paloosh Capital. It is located in downtown South Lyon, which is in the rapidly growing SW corner of Oakland County. Donovan Street is located 20 minutes north of Ann Arbor and a short drive to diverse employment hubs of Brighton and Novi. They are townhome style apartment homes with each unit having their own attached one-car garage and private entrance.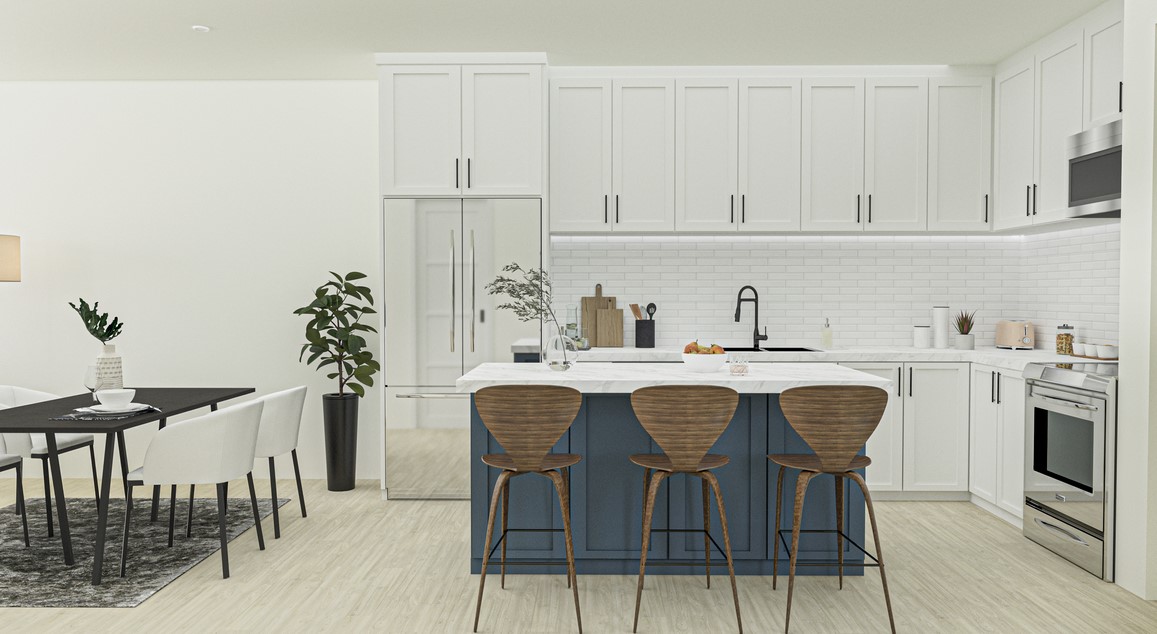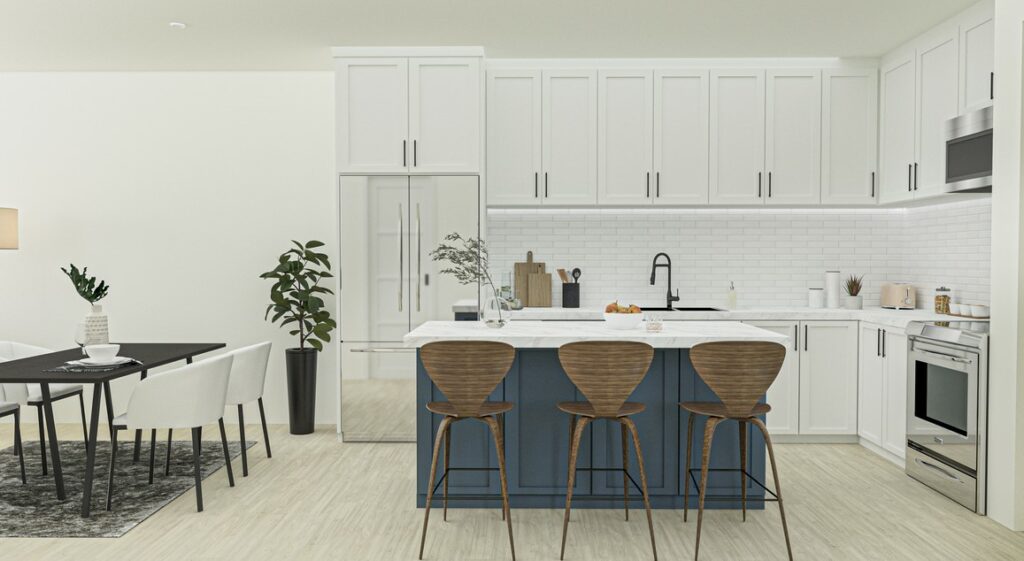 How Paloosh Capital Found The Donovan Street Apartment Homes
The vacant land was listed on the MLS in 2019 and we offered slightly lower than asking price. This was a part of town that wasn't quite ready for a class A product and was a smaller lot (.75 acres) for the big boys to tackle. We put the property under contract for $110,000 and closed almost a full year later. As we were finishing up a 12-unit a half mile from Donovan we were hoping that project would be finished and fully stabilized before closing on the land. Having closed land deals with the broker before he convinced the seller to allow us to do our due diligence and were able to prolong the closing to mid-summer of 2020. Construction began the following fall (2021).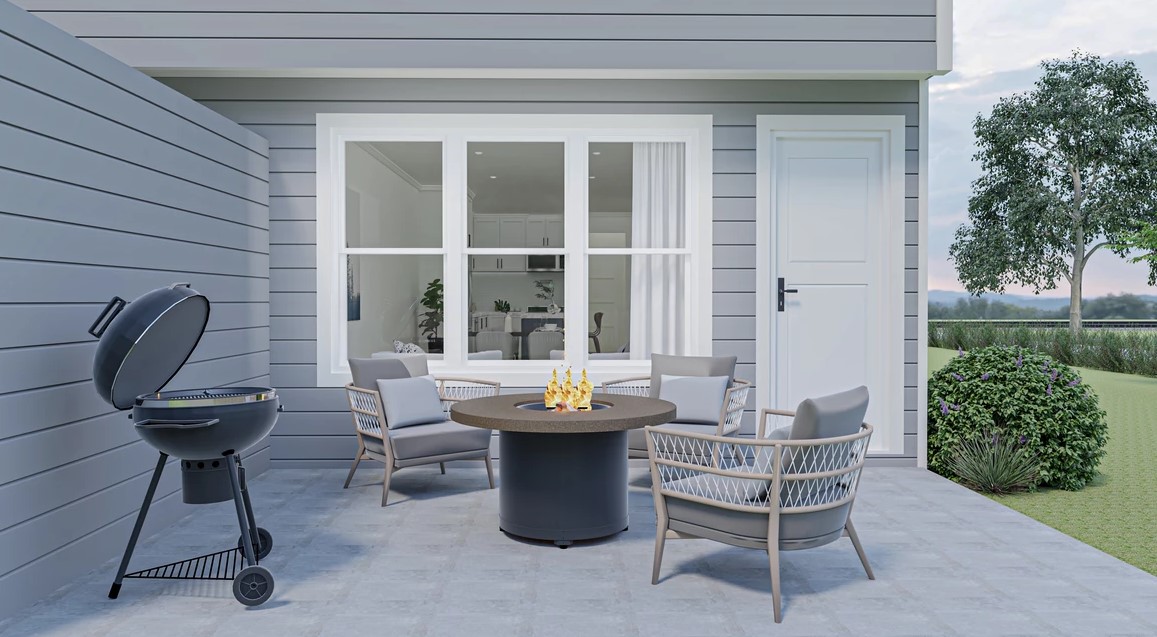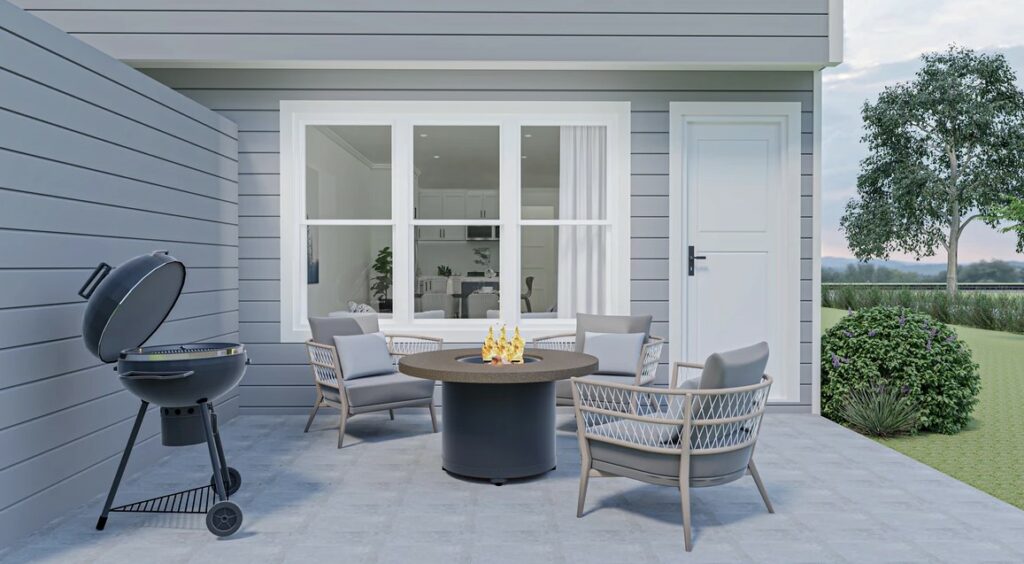 Paloosh Capital-Business Plan
Our plan with Donovan Street Apartment Homes was to build a smart, sustainable apartment that feels like a home, refinance once completed and fully stabilized and hold indefinitely (or until the next refinance happens). Being a smaller fully integrated firm, we can control costs and timeline a lot better than finding a contractor to run the job. We allotted for 12 months but had CO (certificate of Occupancy) at just over 9 months. At Paloosh, we believe the apartment industry is a little dated. For example, practically everywhere we go you have access to free high-speed internet. We wanted to provide residents with high-speed internet that was ready to go the moment they set foot in their new home. In addition to the Wi-Fi, we installed a smart home package that includes smart locks and smart thermostats, as well as solar panels on the roof. The solar produces nearly enough electricity to offset each month's utility bill in addition to residents feeling proud of the environmental impact living at Donovan makes. The smart home system allows access to your front lock and gives the resident the ability to control the temperature of their home from their smartphone. We also equipped the garages with EV charging outlets and have seen residents taking advantage of that feature. We piloted several tech options on this property and anticipate them to be a staple in our future developments. We set forth to provide a resident experience that goes beyond the traditional apartment renting experience and with our tech stack tried and tested we are happy to have made vendor relationships that align with our values and growth and are excited to partner with them on future projects.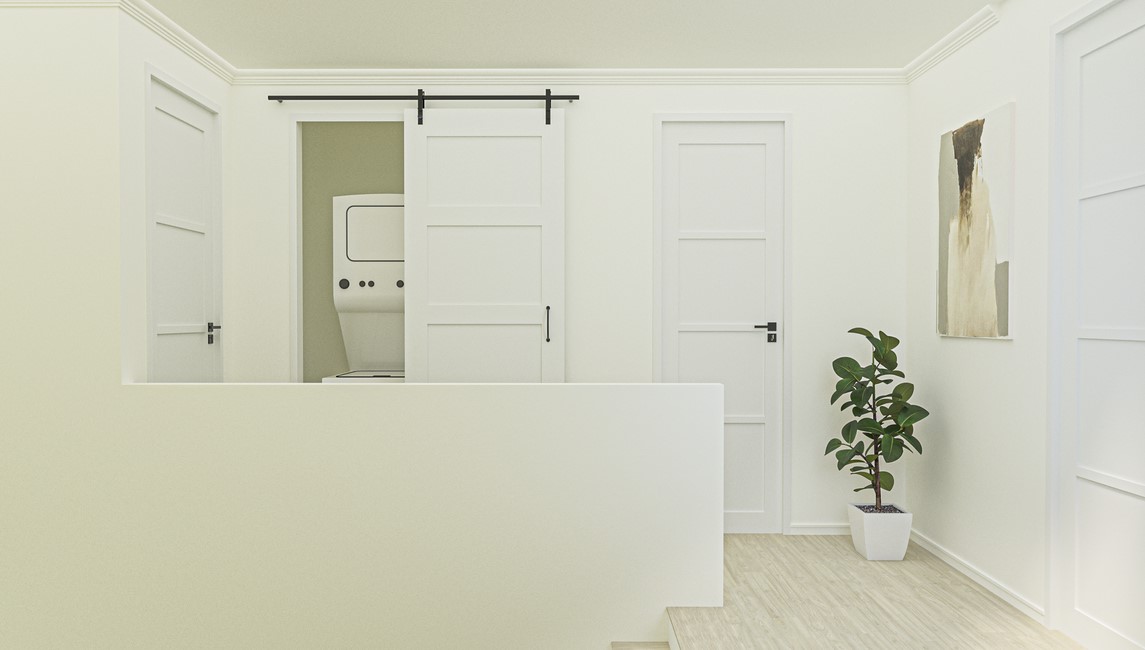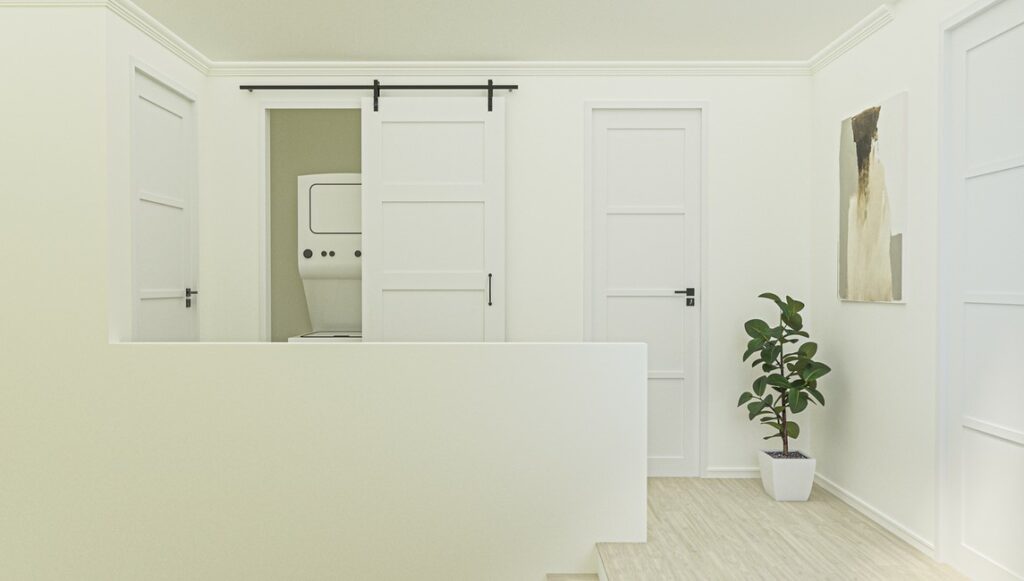 Paloosh Capital-How Its Going Today
60 days prior to completion we started marketing Donovan Street Apartment Homes. Our initial underwriting was pegged for ~$1,800/month in rent, however with the addition to our tech stack and all the included amenities we achieved lease up in 6 days at $1,900/unit. By passing the savings of electricity and high-speed internet along to the residents, we believe there is more room for substantial rent growth next summer. We began the refinance process immediately following lease up and just recently closed at an appraised value of $1,600,000.
Paloosh Capital-The Capital Stack
 We financed Donovan through private financing with a construction loan of ~64% LTC  for $700,000. Our total cost was ~$1,100,000 including the land. The remainder of the project was funded with cash. 

We have since refinanced at an appraised value of $1,600,000 for a new loan of ~65% LTV with long term agency debt, including 5 years of interest only, and are extremely happy with the return of remaining capital and the current cash flow. 
Major Market News
---
Blackstone Real Estate Fund
According to an article by TheRealDeal "Blackstone says it's close to finalizing one of the largest real estate investment funds in history." This massive fund will be around $30.3 Billion dollars. Blackstone's current portfolio is composed of warehouses, multifamily and other rental housing. Check out the article for more information on this giant fund.
https://therealdeal.com/2022/07/21/blackstone-eyes-record-30b-real-estate-fund/
Tips and Tricks
Quick Tip:
Networking:
I met Aaron Palushaj in mid 2021. He inquired about a 28-unit property we had for sale at that time in Ferndale, MI. We instantly got along and wanted to find a way to work together in the future. Building connections with individuals you enjoy being around is key to successful relationships.