The Capital Stack
New Development Creekside at Fenton Heights
Creekside at Fenton Heights
Creekside at Fenton Heights is our 24–unit property in Fenton MI. We purchased this property in Nov of 2019. We have been working through a classic value add strategy and there are currently just a few units that remain to be turned as the tenants chose to stay with a rent increase so we weren't able to get in and renovate yet. The property sits on 23 beautiful acres and includes a tree lined creek. We are planning to make use of the beautiful acreage and expand Creekside at Fenton Heights.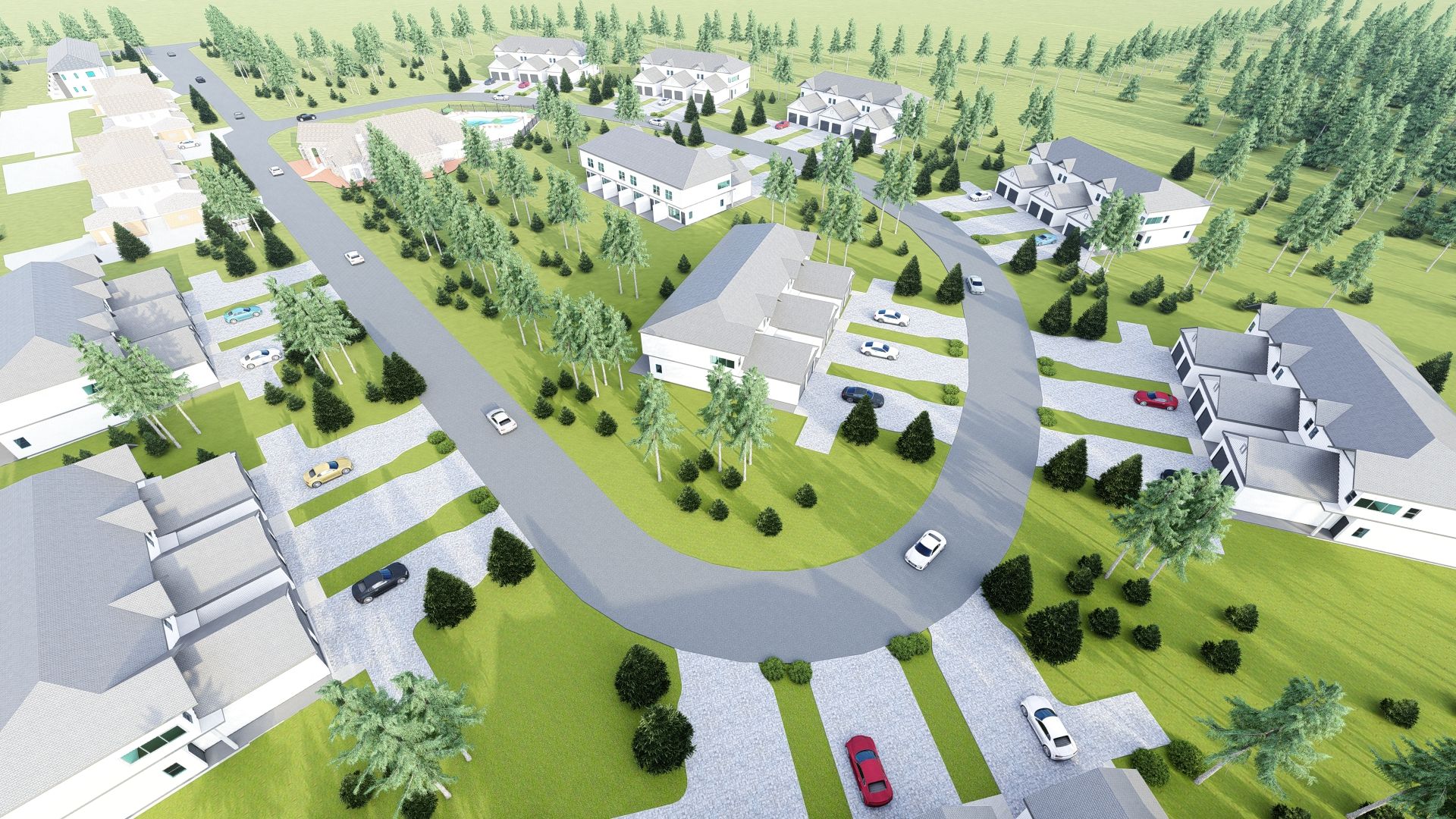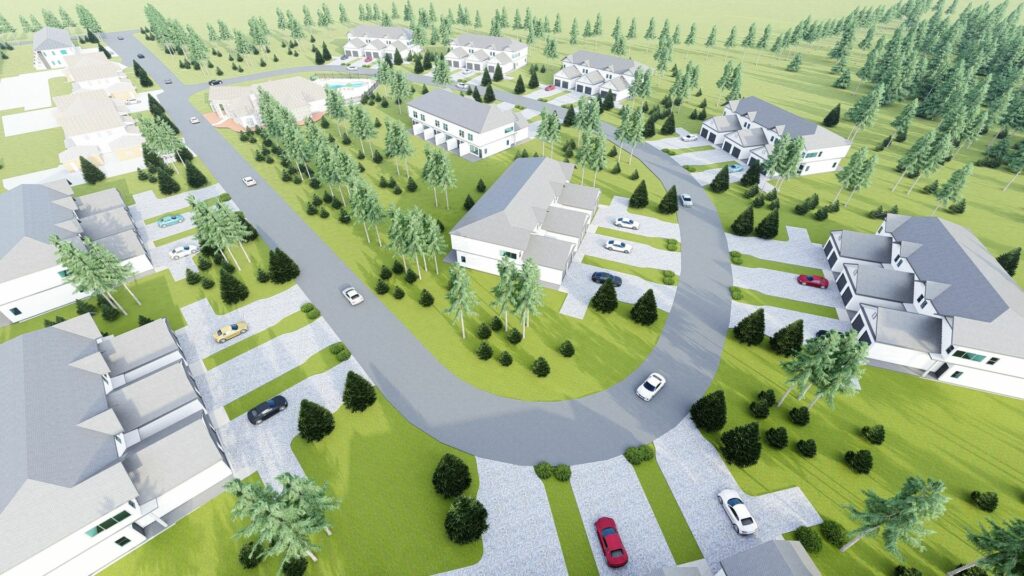 The Project
We are in the process of determining how many units can be built at Creekside. At a minimum we are planning to build 24 additional units. We are hoping to get approval to build 72 additional units as well as a club house and pool. The units will be 2-stories, private entry, with attached garages and private laundry. The contractor we have partnered with to develop Creekside is nearing completion on an 6-unit building in South Lyon, MI. His building is built following the exact same plans that we will be using to develop additional units at Creekside. The development in South Lyon is already fully leased for $1,900 a month.

Typically, in new development the biggest hurdle is getting approval from the city. Fortunately, what is now Creekside at Fenton Heights was originally slated to be 104 total units in 1989 but was never fully built out. Already having preliminary city approval saves us a good deal of time and pre-development costs.
Our biggest hurdle thus far has been determining the proper type of sewer system to accommodate the new units. The existing units currently have their own wastewater treatment facility with a lagoon. The capacity permitted is 5,100 gallons per day. We are trying to get state approval for 20,000 gallons per day. This would allow each unit 200 gallons per day, up to 100 units. We dug soil borings last week to see if a large septic system was a possibility. Test holes determined that a septic system is not possible. We will be pursuing a surface water treatment facility that treats the water and discharges to the lagoon.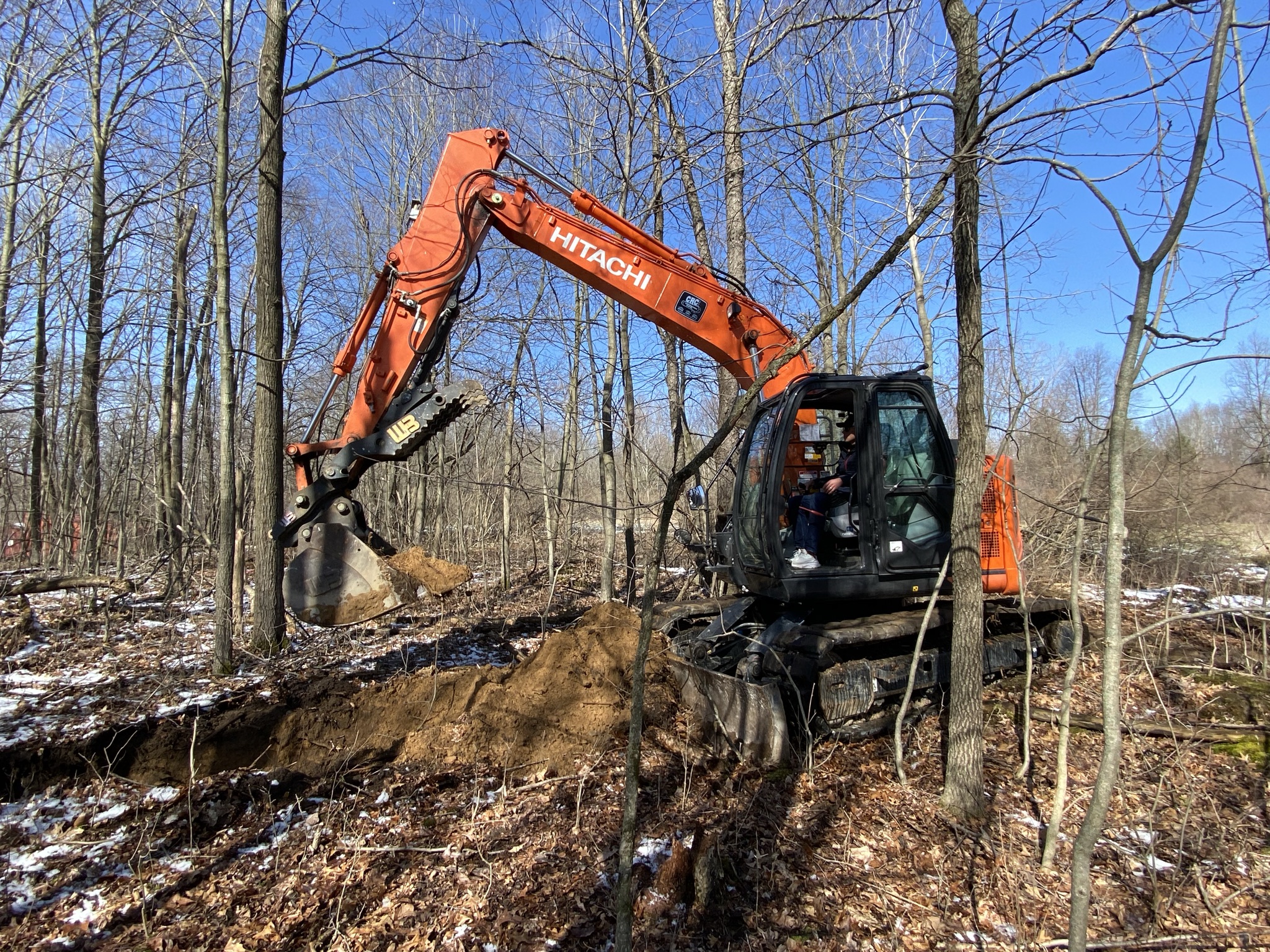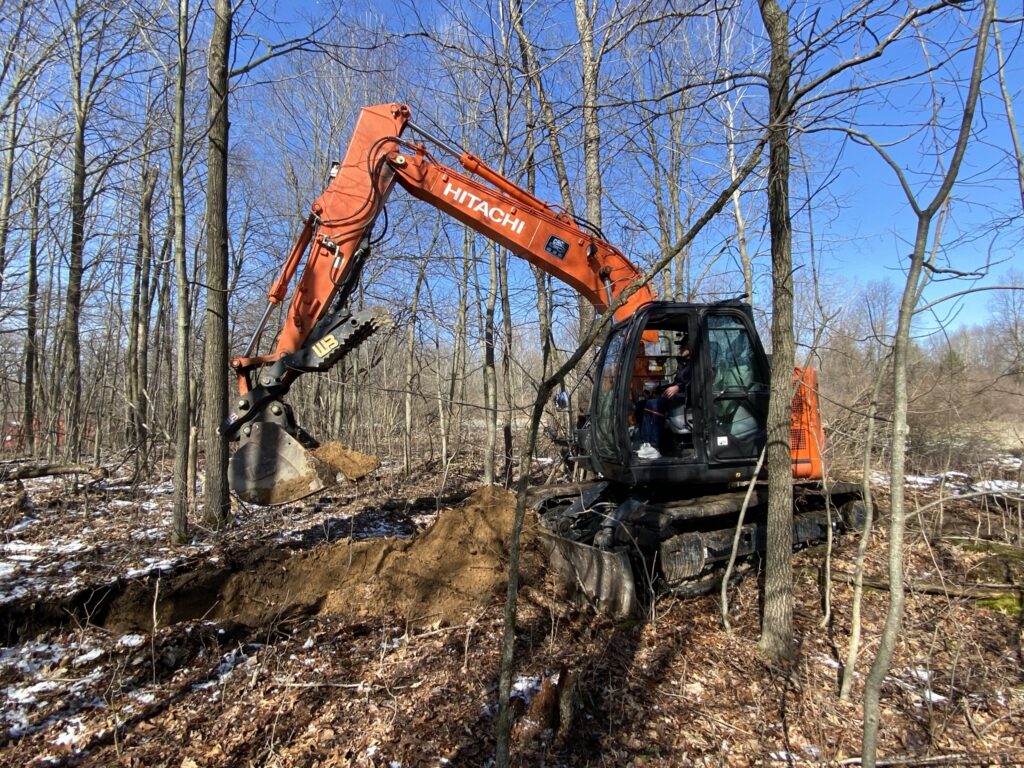 Why now?
With the value-add strategy on the existing units winding down we can now focus on expanding the property. The value-add strategy we have implemented has performed extremely well and the updated units rent quickly and for the full asking price. The market knowledge we gained through the experience of owning and managing the current 24-units provides us additional assurance and knowledge to start this project.
Major Market News
Hard Costs and Soft Costs
There is an article by Feldman Equities that explains the different between the two types of costs that can be expected when developing multifamily real estate. The two types of costs are Hard Costs and Soft Costs. The article defines Hard Costs as "Anything related to the physical development of a property". Including but not limited to materials, labor costs, and land acquisition. The article continues by defining soft costs as " all of the costs outside of the hard costs accruing to a project". These include but are not limited to construction management fees, engineering fees, inspections fees and legal fees. All the costs we have incurred thus far on our Creekside development project have been soft costs. Our most recent fees incurred while determining the type of sewer that will work best are considered an engineering cost. You can read the full article here https://www.feldmanequities.com/education/hard-costs-vs-soft-costs-in-real-estate-development/.
Check out some popular real estate terms:

Pre Development costs:
Also known as discovery costs. This is everything that is spent to determine if a new development is possible. This often includes surveying, soil borings, perc test, engineered site plan, architectural, and much more. 

One of the biggest downfalls but also benefits to new development is the high cost to even know if it's possible. If it was cheap and easy, everyone would do it and the projects wouldn't be as lucrative for us as developers. High risk high reward. Because we already own the land and know the market extremely well, we're mitigating a lot of that risk in this development. That being said, there's a long road ahead until we even get a productive shovel in the ground. For now we're dealing with waiting on the State to respond to us "within the next 30 days" which drives me insane. In today's technology world I don't see how anything should take 30 days to respond to what our discharge levels could potentially be.