The Capital Stack
---
8-unit apartment community, walking distance to Royal Oak Beaumont hospital.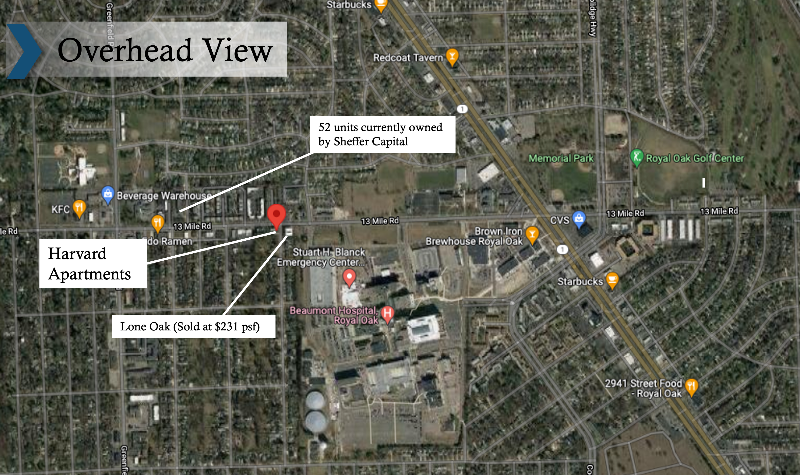 The Harvard Lofts
We are very excited to introduce the most recent addition to our portfolio. Harvard Lofts. Harvard Lofts is an 8-unit apartment community located in Royal Oak, MI. Royal Oak is what we believe to be the strongest rental market in Metro Detroit. In addition, Harvard Lofts is located walking distance to Royal Oak Beaumont hospital which is the largest employer in Oakland County. Harvard lofts is a C class asset located in a A+ market which makes it perfect for repositioning and allows us to purchase for the outstanding price of $103,000 per unit. We recently acquired a 52-unit property (Altitude Apartments) on the same street as the Harvard Lofts. Because these properties are located very close to each other management is easier and allows us to achieve economy of scale.
Process to get under contract
We are Angel Investors in a real estate software company called Real Estate Lab. This company created the analyzer that we use to underwrite all deals acquired by Sheffer Capital. Real Estate Lab has a community of investors looking to get into their first deal. Harvard Lofts was brought to Tory through a member of the Real Estate Lab community. Tory agreed to take the lead GP role. The individual who got in touch with the owner did so with a cold call on a Sunday afternoon. The seller is a doctor and Sunday happens to one of his only days of. The seller noted that he gets multiple calls a week from investors wanting to purchase his property. We are happy we ended up in the right place at the right time! The seller of the property self-managed and the property for the most part was neglected to the point that the seller did not have property or liability insurance.
The Capital Stack
For this property we got a loan from a regional bank for $872,060 this loan covered the purchase of the property as well as our renovation costs. We got a second loan from the same bank for $30,800 to be used towards appliances and furnishing. Our total loan amount is $902,860 at 3.99% with a 5-year term and a 20-year amortization period. The first 18 months will be interest only payments. We were able to get a lower bank fee of .66% instead of the typical 1% charged on a commercial loan. The bank provided this incentive based on our past relationship on commercial loans with them. For the cash equity portion, we raised $450,000 from subscribers to this newsletter in under 24 hours!
Our Business plan
We plan to purchase the property and complete all deferred maintenance. We plan to reposition the property with extensive interior & exterior renovations. All 8 units are 1 bed/1 bath and around 600 sq. The identical size and layout of the units allow for a seamless renovation. The interiors will receive high end finishes such as quartz countertops and stainless appliances. We anticipate this to cost around $25,000 per unit. The exterior renovation will include new parking lot, new roofs, full repair of all brick fascia, and landscaping improvements. This renovation is very similar to the renovation we completed at Royal Oakland. Our 20-unit property also in Royal Oak. Royal Oakland is in the process of being refinanced at a value near $4M. Photos below are of Royal Oakland after the renovations were completed.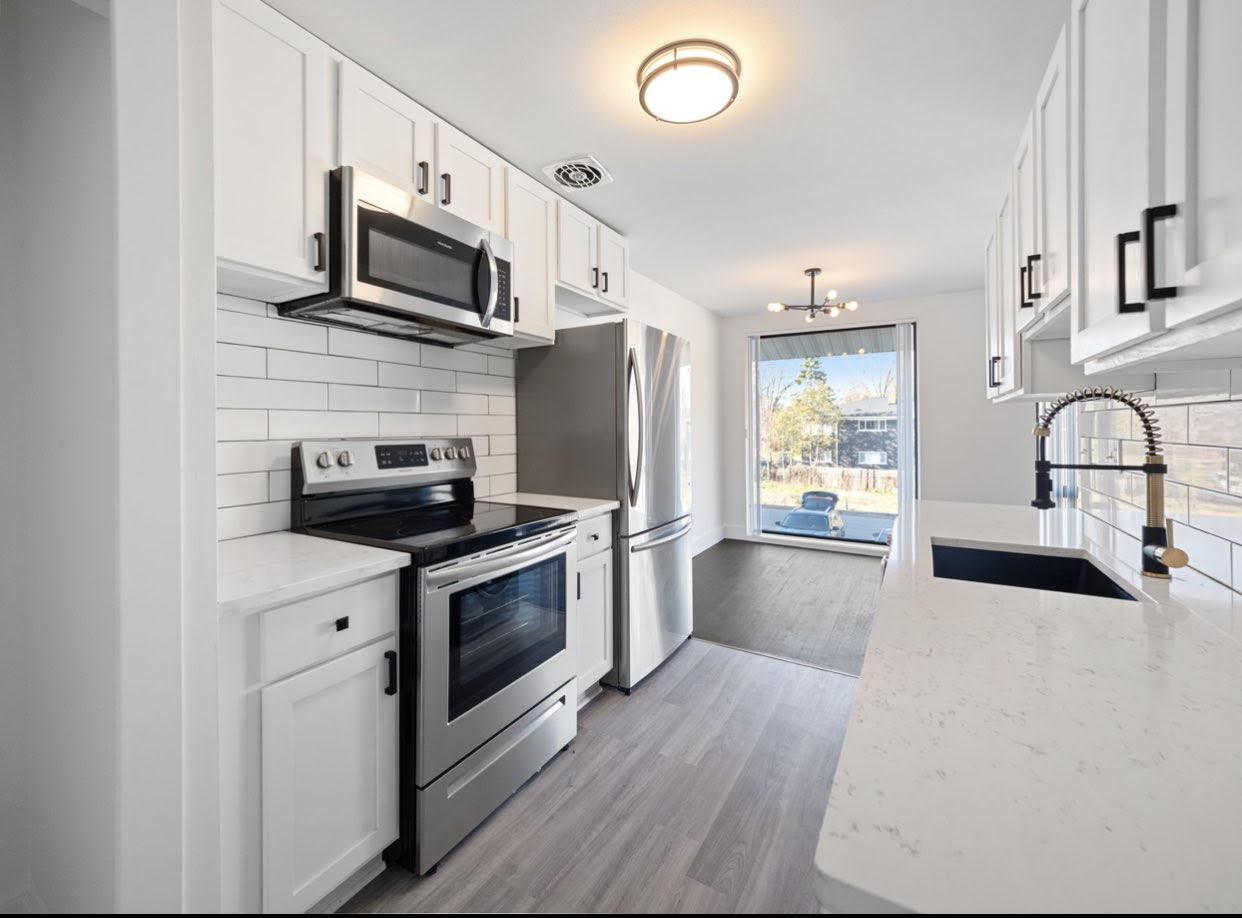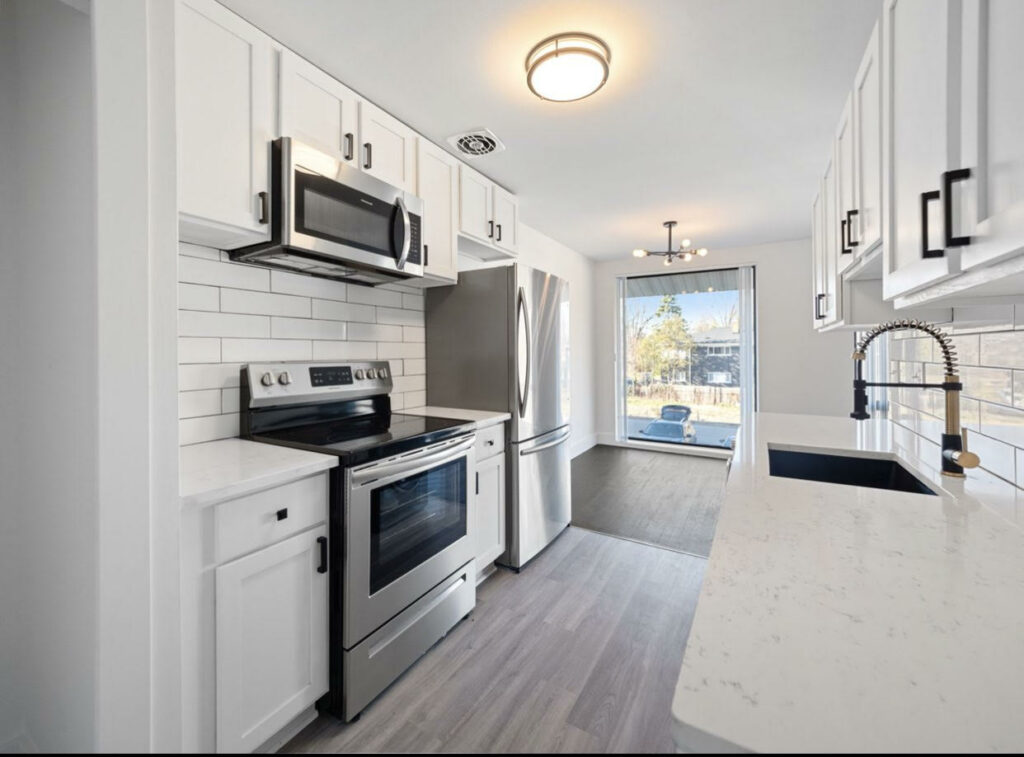 ---
Major Market News
---
Real Estate & Travel Nursing
Because Harvard Lofts is in close proximity to the hospital and will be offered as turnkey apartment homes they will provide extremely convenient housing for travel nurses, doctors, and other Beaumont employees. According to an article by apartments.com "the travel nursing industry is about a $4 billion industry". According to this article travel nurses make great tenants for a variety of reasons. Most have already completed extensive screening and are "typical trustworthy tenants". The article also explains that because most travel nurses are receiving a housing stipend the rent payments are usually very timely. Check out this link to learn more >>https://www.apartments.com/rental-manager/resources/article/why-you-should-market-your-rental-to-traveling-nurses.
---
Tips & Tricks
---
Check out some popular real estate terms:
Economy of scale
Economies of scale are cost advantages companies experience when production becomes efficient, as costs can be spread over a larger amount of goods. Think of this as the Costco model. Bulk items are supplied at a lower cost than individual because they're able to share fixed costs among more items.

Lead GP
GP stands for General Partner. The term is commonly used to refer to the person in charge of making all decisions on behalf of a company, and thus on behalf of the companies Limited Partners. Investors in this case are the Limited Partners.

Interest only
An interest-only mortgage is a type of mortgage in which the mortgagor (the borrower) is required to pay only the interest on the loan for a certain period. The principal is repaid either in a lump sum at a specified date, or in subsequent payments.

Common in commercial loans, interest only can span any amount of time as negotiated with the bank providing the loan. We have had interest only payments from 9 months up to 18 months. Many are commonly 3 years, large commercial loans can be 10 years or more interest only.

Amortization
Amortization refers to the process of paying off debt over time in regular installments of interest and principal sufficient to repay the loan in full by its maturity date. In this case, once the 18 month interest only period passes, our payments will be made based on a 20 year amortization schedule with a balloon payment due in 3.5 years.
---
Thank you for reading and your interest in Sheffer Capital. We look forward to having you follow along on the journey.
To receive this weekly newsletter in your inbox, subscribe here: https://sheffercapital.us5.list-manage.com/subscribe?u=5432a875f8870a0b9cfab4b97&id=dad13cf5e0