The Capital Stack
---
33-unit apartment community, built in 1992, includes a storage building and laundry building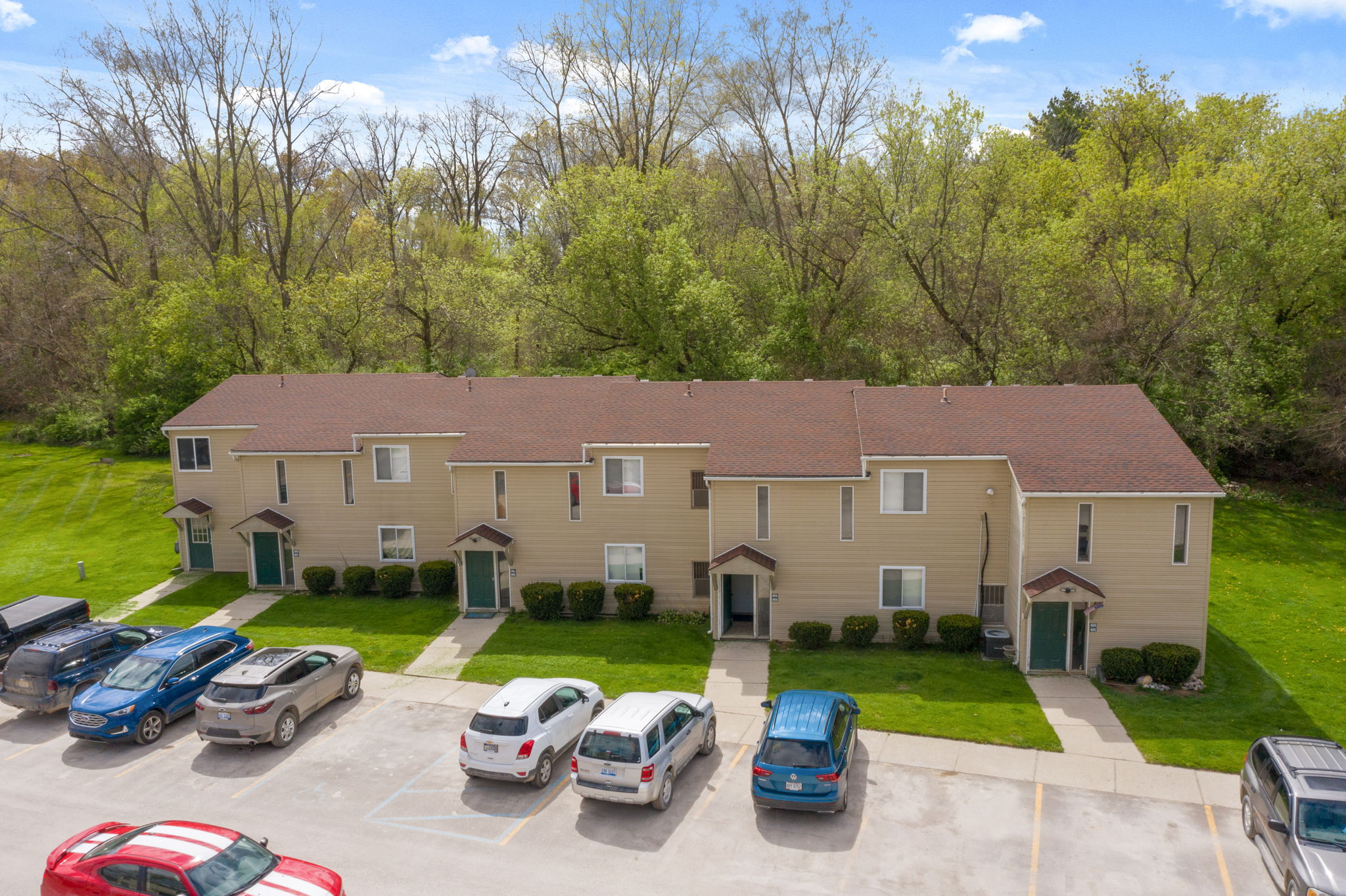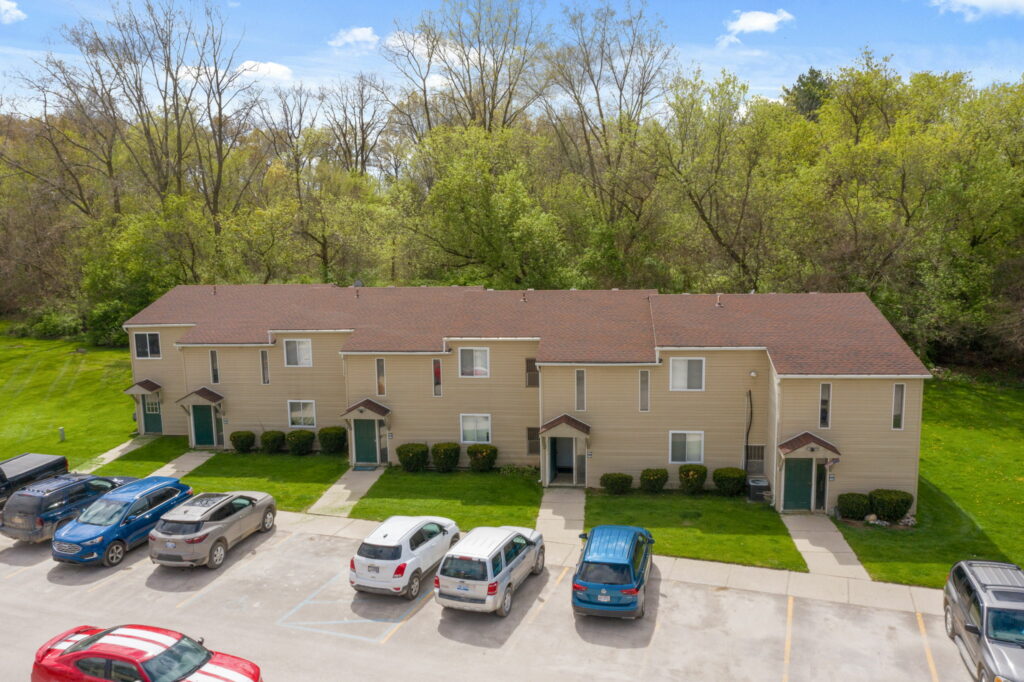 Pinehurst Apartments of Linden
Pinehurst apartments is a 33-unit property on 6 acres in Linden Michigan. Linden Michigan is located within 10 miles of downtown Fenton and is a strong rural market in Michigan with a median home value of $256,000. Pinehurst apartments is a great addition to our portfolio as it is located just 5 miles from our 24-unit property Creekside at Fenton Heights. Pinehurst is a newer built property with an optimal unit mix, comprised of (4) 1 bed, 1 bath units at 650sf, and (28) 2 beds, 1 bath units at 800sf, and (1) 900sf single family house with a 1 car garage. There is also an additional storage building at 1800 sf, and an laundry/amenity building at 1200sf.
Process to get under contract

We were able to acquire Pinehurst apartments and help from a new investor. We shared our mailer template with an individual who was new to the multifamily industry. Through this mailer the individual established contact with the owner of Pinehurst Apartments and brought the deal to us as he did not have the experience to close the transaction. We were excited to lead the transaction and this individual was able to learn in the same way that our partners helped us close the 232-unit portfolio in Oakland County. We began our analysis and found that Pinehurst fit perfectly into the value-add business model. With current rents around $600 per month and the potential for rent on a renovated unit over $900 per month. After touring the property we began negotiating directly with the seller. We sent the first offer at $1.6 million. After just a few days of negotiation we agreed on a purchase price of $1.8 million about $55k per unit. Shortly, after this price was agreed upon and contracts signed the seller tried to withdraw from the contract and we were seeing other investors in the market that were offering up to $2.5 million. Because the negotiation on price was finalized and contracts signed the terms of the contract were binding for both parties and we were able to enforce the purchase for $1.8 million despite the sellers attempt to back out and receive a higher offer. We officially closed on Pinehurst on February 22, 2021.

The Capital Stack

We were able to use a regional bank for the loan on this property with a referral from a commercial mortgage broker. Our loan amount was $1,350,000 for the purchase of the property at 3.59% for 5 years at a fixed interest rate. We raised $700,000 in total equity from investors for this project.

How it's going today

With our property management company we spent most of 2021 collecting past due rent for residence who were receiving rental assistance due to Covid-19. We were able to turn 1 unit immediately after closing and received the estimated rental comp of $950 per month with RUBS of $40 per month. There are currently 4 vacant units at Pinehurst that are in the process of being renovated. We anticipate these being leased in Q1 of 2022 with rents around $950. We've received a few BOV's at a value of up to $3M but we plan to continue to renovate all units as their leases expire to complete our value add plan.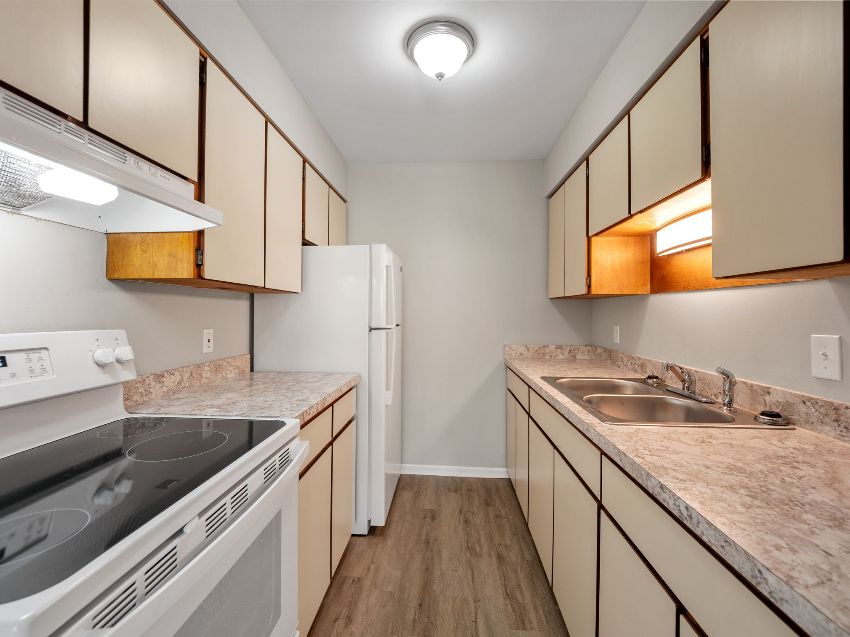 ---
Major Market News
---
Covid-19 and rural rental market.
Covid-19 has not just affected the collection of rent. According to an article by Rentspree the work from home strategy implemented by most companies during the pandemic has opened a new world of housing opportunities for families that are currently residing in towns or within commuting distance to major metropolitan areas. Because families no longer need to commute to work on a regular basis. The article states there has been a "growing demand in outer-suburban and rural markets that are normally left out of big jumps in home prices". According to this article the housing market has created a " trickle-down effect" into the rental market. The article attributes the high rental demand to be a result of an ultra-competitive housing market. You can check out the article here >>https://www.rentspree.com/blog/landlord-tips/rental-market-analysis/.
---
Tips & Tricks
---
Check out some popular real estate terms:
RUBS- Ratio Utility Billing System. This breaks down shared cost utilities which in Pinehurst is the Water & Sewer. Our average cost to operate these systems is around $15,000 per year so we charge a $40/month fee to tenants to pay for this cost and in turn increases our NOI by $15,000. This raises the value of the property by ~$215,000.
When you can enforce a contract and how to do it? We pay a great attorney to draw up all of our contracts so that they are fully enforceable in our favor. The seller in this case did not have an attorney advising him so the contract was heavily weighted in our favor and we were able to enforce it without any pushback.
BOV- Broker Opinion of Value. This is what commercial brokers put together when we provide numbers to debate whether or not we should sell. We had 3 or 4 brokers give us potential sale values of $2.6-$3M. Based on these estimates as-is we estimate beating our original stabilized value at the time when it comes to refinance so it makes much more sense for us to hold and continue to improve the property and increase the NOI.
---
Thank you for reading and your interest in Sheffer Capital. We look forward to having you follow along on the journey.
To receive this weekly newsletter in your inbox, subscribe here: https://sheffercapital.us5.list-manage.com/subscribe?u=5432a875f8870a0b9cfab4b97&id=dad13cf5e0