The Capital Stack
Royal Oakland Refinance
We recently completed a refinance on our JV deal in Royal Oak Michigan. We purchased this 20-unit property in August of 2020 for $1,350,000. Our latest refinancing, carried out in June 2023, was based on an appraisal valuing the property at $4,600,000.
How We Found It
Royal Oakland is a 20-unit property that was purchased as part of the Waldman Portfolio, the first deal that we were a part of. It was the best-located property of the 12-property portfolio that we bought from the family of the original developer, who built his portfolio starting in the 50s. Our connection with the owner of the originated from a direct mailer I sent during the summer of 2020.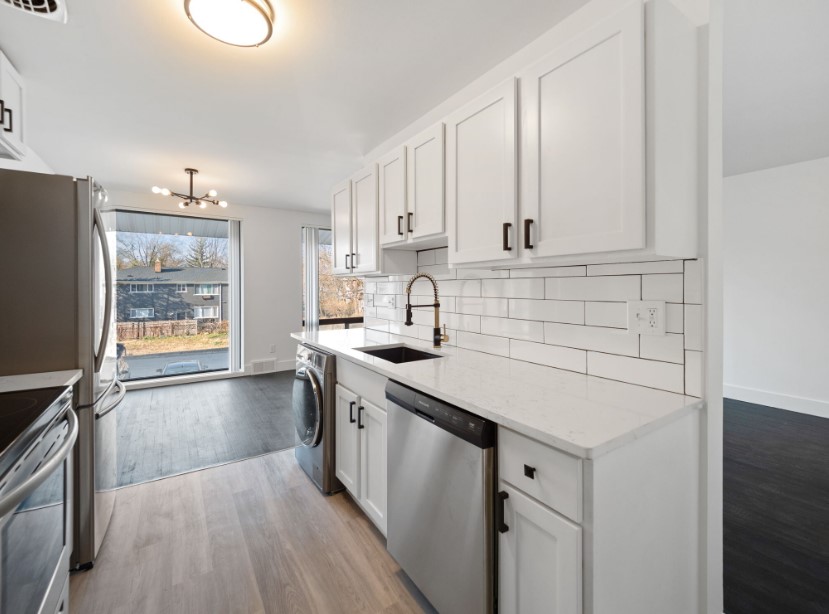 What We Like About It
Positioned a mere 5-minute walk from the "Main & Main" intersection, which is actually Main and Eleven Mile if you're a local and familiar with the cross streets. Royal Oak is what I call the millennial capital of Michigan, as many recent college grads who are working in Metro Detroit, are going to look at Royal Oak as the premier destination to live. The area boasts a vibrant array of shopping malls, restaurants, and various activities, all accessible within a short walking distance. Moreover, the cost of living aligns reasonably with the earnings of entry-level white-collar professionals.
Upon our initial acquisition of the property, the existing rental income stood at $17,440, translating to $872 per unit. Recognizing the popularity of the area, we set our sights on completing a high-end renovation. We originally anticipated renting out our renovated one-bedroom unit for $1,250 and our two-bedroom renovated unit and $1,450. The high demand for luxury rental in this market allowed us to achieve $1,475 for a one-bedroom and $1,850 for a two-bedroom.
Business Plan
At Royal Oakland, our plan was to spend $25k per unit to complete a high-end renovation on the unit interiors. Our budget allowed for a complete overhaul, encompassing new cabinets, and appliances, refinishing of hardwood floors, tile installations in the bathrooms, and various other upgrades—essentially, everything but the drywall was replaced. Additionally, we enhanced the common areas by introducing new carpeting, fresh coats of paint, and carefully selected décor to create an inviting and homely atmosphere. Lastly, we budgeted $16,000 for exterior renovations. This included updated landscaping, fresh exterior paint, and parking lot repairs. With the cost of the contractor, our total renovation budget was $571,000.
How It's Going Today
Our all in cost at Royal Oakland is ~$1,850,000, at the time of our most recent refinance the property was appraised for $4,600,000. The property's appraised value surpasses our initial projections significantly. Today, our blended average rent is $1,491 per unit, a 70% increase from where it was when we purchased the property.
We also underwent a prior refinancing in February 2021 allowing us to return all the equity plus profits to investors just 18 months after we purchased the property. At the time of the first refinance, it appraised at $4,150,000. You can read more about the original refinance here.
The Capital Stack
Royal Oakland was originally funded with $635,000 of investor equity and a loan of $1,500,000 which accounted for our purchase price plus a significant portion of the renovation budget.
Major Market News
---
Detroit Outpaces Nationwide Rent Growth
Yardi Matrix, a leading multifamily data company, recently published their report on the Detroit area multifamily market. While this doesn't encompass all of the areas we would consider "Detroit Area", it gives great insight to some of the supply demand imbalance that we have locally. For example, new development in 2022 was a record high, but still only 1% of the total supply. Compared with similar markets like Minneapolis where new deliveries were 4.7% of total supply.
Source: https://www.yardimatrix.com/publications/download/file/4227-MatrixMultifamilyDetroitReport-August2023.
Tips and Tricks
Tips-
Refinance: is the process of replacing an existing loan or mortgage with a new one, typically to obtain better terms, lower interest rates, or access to equity. Here's a simple math example of a cash-out refinance:
Purchase Price: $100
Renovations: $25
Value after renovations: $200
Original Loan (75% LTC): $93.75
Original Equity: $31.25
Now renovations are done and you're ready for a refinance to capture all of the equity you've created.
Value: $200
New Loan (75% LTV): $150
Remaining Equity: $50
This $150 first goes to pay off the first loan of $93.75.
$150 – $93.75 = $56.25
Next, you pay investors back
The $25 remaining is now distributed additionally to investors as profit. They turned the $31.25 initial investment into $56.25.