The Capital Stack
Ferndale 28
 Ferndale 28 is a 3-property portfolio that we successfully exited in the Fall of 2021. The portfolio is in Ferndale, MI and totals 28 units, two 10-unit buildings and one 8-unit building. The properties are within a few blocks of each other, so we chose to run them as one property.
How we found it:
Ferndale 28 was a part of a larger portfolio that was owned by the family of the original developer that consisted of 232-units. The owner of the portfolio had a broker who was a family friend call us after receiving our mailer. This 232-unit portfolio was the first purchase Sheffer Capital was a part of and launched our career into multifamily real estate. After negotiating a price with the seller, we brought in David Toupin to help us close our first deal. We ended up wholesaling 184 of the 232 units. We arranged a double closing which resulted in a $1.4m spread between our purchase and immediate sales price. The Ferndale 28 portfolio was part of the 48 units that we did not wholesale. You can read exactly how it went here https://sheffercapital.com/blog/the-capital-stack-newsletter-2/. At a later date and after the wholesale deal was completed, David brought in a mentor of his, Steve Mills. Steve had been investing and renovating properties in Ferndale for many years and was a great addition to the team.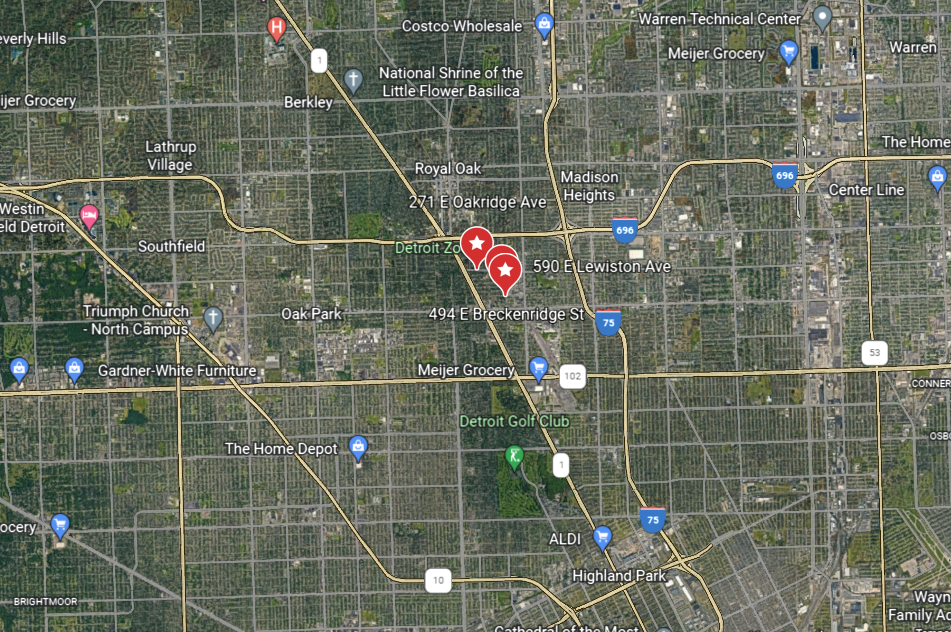 Our business plan:
Our plan was to implement a classic value add strategy across all 3 properties. Essentially, we would renovate units as leases expire, once we get through a significant portion then we would look to refinance or sell the property depending on market conditions at that time. We successfully renovated 10 of the units achieving $1,450 as our peak rent, we had underwritten for $1,250 as the peak rent, and were ecstatic to achieve a $200 bonus. In addition to renovating units, we also made some small landscaping changes, cut down a few aggressively overgrown trees, and cleaned up the hallways with new paint and carpet.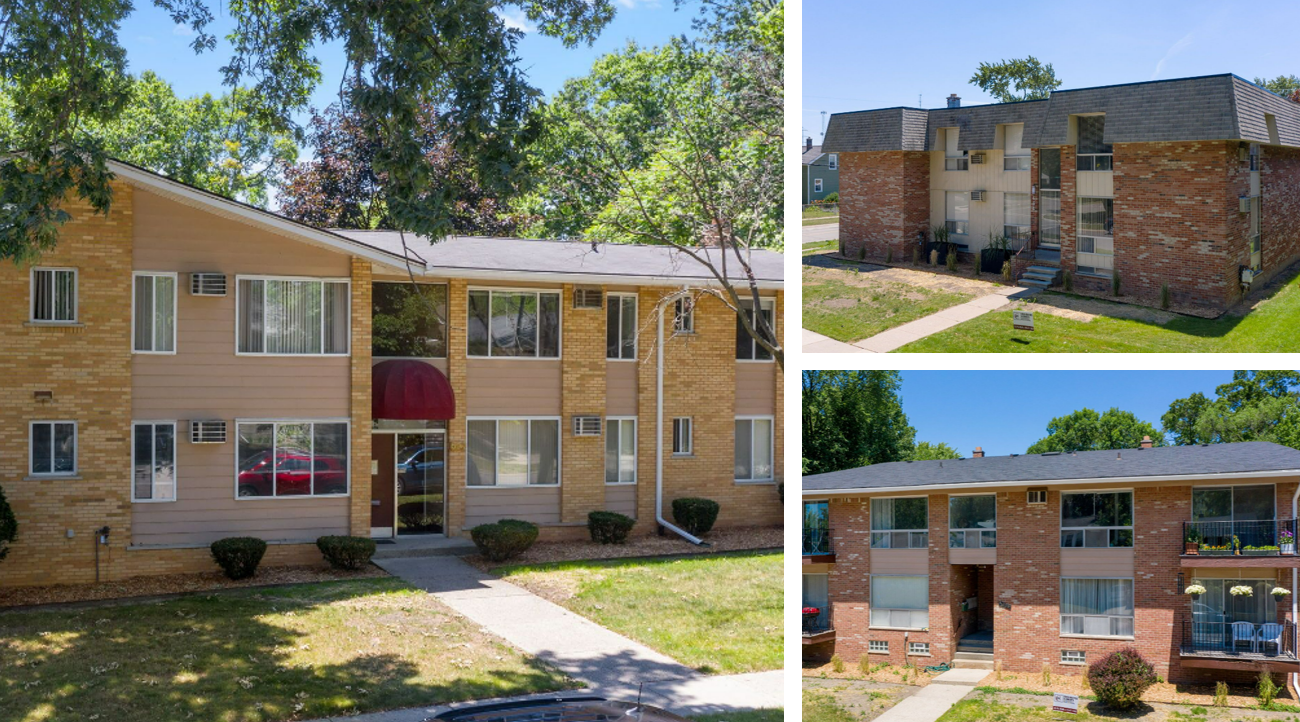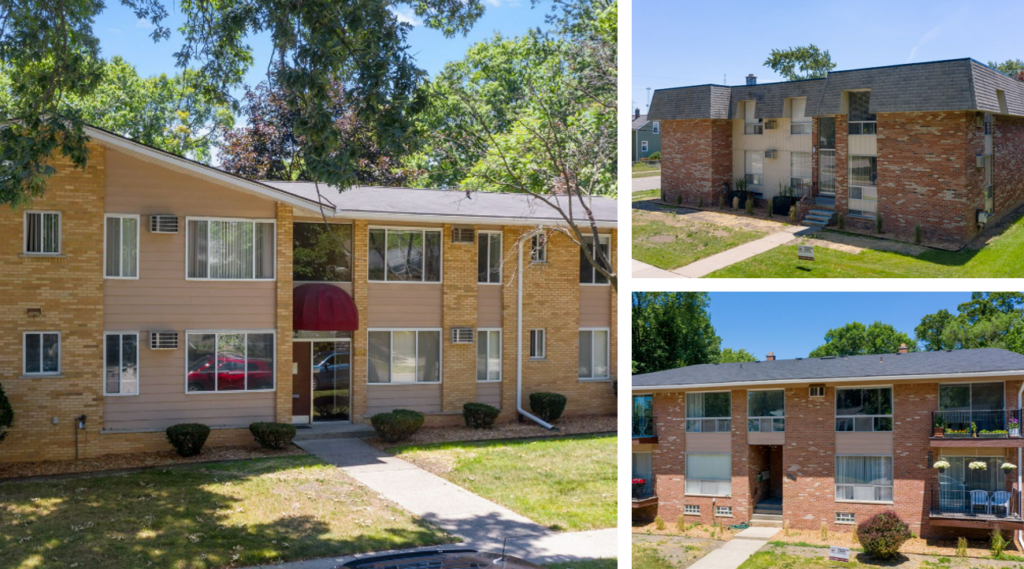 Why we liked it:
The portfolio was owned by the family of the original developer from the 1950s-1970s and had never been sold. By this nature they had also not kept up on the market rent. The average rents at these properties were ~$900 and we knew based on comps that we could achieve significantly more than $900 per month.
The properties location added a lot of value and is part of the reason we were confident our value add strategy would be effective. Ferndale is a gentrifying area just outside of Detroit. It's a market that has a lot of walkability with restaurants/shops downtown. It is considered a very safe place to live and has a classic suburban downtown feel.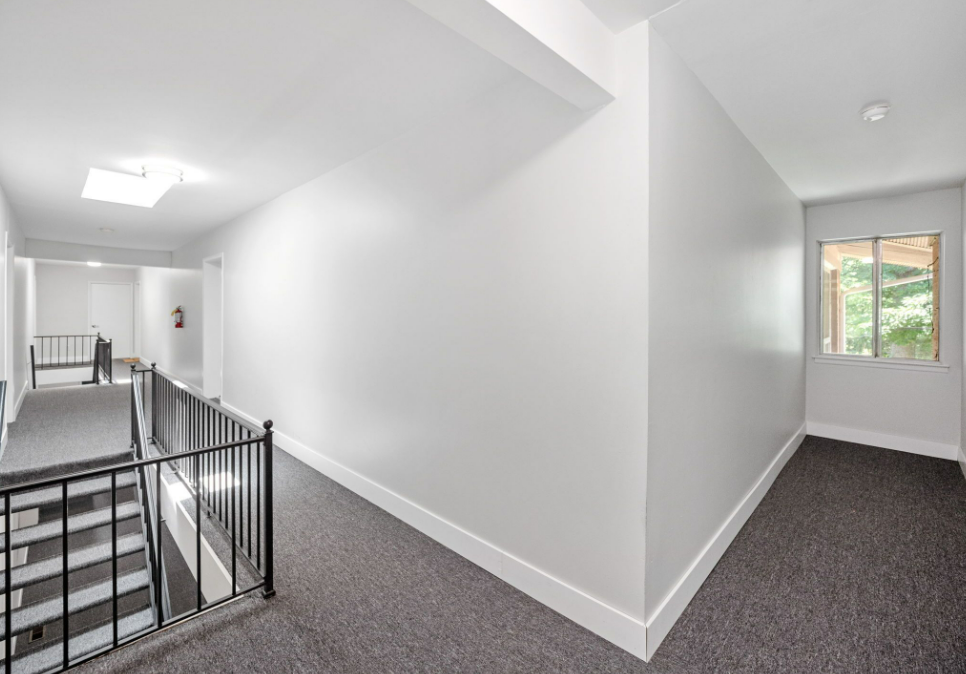 How it turned out:
In May of 2021 we noticed the sales prices in the area were extremely high and the market at that time was very much a sellers' market. We decided we should test the waters and listed one of the 10-unit properties for $1,300,000. We had over 20 offers, and ended up selling all 3 properties, 28 units total for $3,700,000 to our property manager. They didn't do any due diligence as they already had managed the properties for a year, and they put $100,000 nonrefundable at the time of signing the purchase agreement. We went under contract in the summer of 2021 and pushed our closing to October of 2021. This allowed us to own the properties for over a year and avoid short term capital gains tax. We owned the portfolio for exactly 366 days.
It gets better. While under contract to sell Ferndale 28 two hungry investors contacted us with the opportunity to purchase 52-units in Royal Oak (now the Altitude Apartments). They gained contact with the owner through a cold call. We chose to do a 1031 exchange into that property. This allowed us to roll the ~$1,300,000 of profits into a new deal without having to pay any taxes.
The Capital Stack:
We bought Ferndale 28 for $1,805,000. We got a loan for $1,200,000 and raised $1,051,000 of investor capital. With closing costs, we were all in just shy of $2,400,000.
Overall thoughts:
This ended up being exceptional timing. Looking back, fall of 2021 was the very peak of the market. We sold Ferndale 28 on market with a competitive bidding process and bought what are now the Altitude Apartments off market without any competition.
---
Newsletter Growth: Road to 5,000
Current Count: 2,235  
+26 in the past week!
---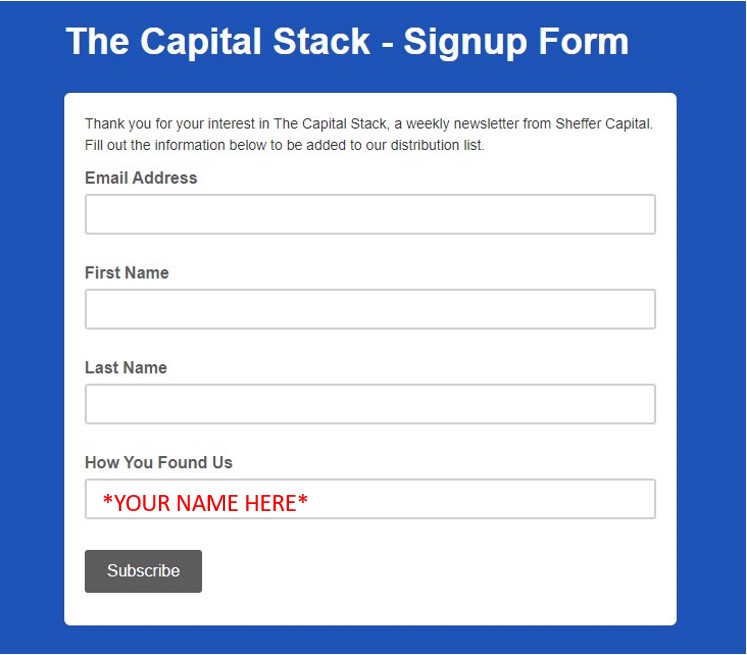 We are looking to grow our newsletter subscriber list. Currently we have 2,235 subscribers and the goal is 5,000. Since last week's newsletter we have added 26 new subscribers. Let's keep it going! If everyone gets 3 people to sign up, we beat the goal and will have something new to reach for. If you can get 3 people to sign up, I am happy to consult or answer any questions for 30 minutes on whatever you may be working on, or interested in. If you hate the idea of talking to me for 30 minutes but enjoy the newsletter, then just share it out of the kindness of your heart! Either way, the sharing is greatly appreciated!

*Have the new subscribers put your name or email in the "How You Found Us" section. *
* We have reached out via email to set up phone consults with all the subscribers whose names have been mentioned in the "How You Found Us" section. If we happened to miss your name, please send us an email and we will get you added to the schedule right away. *
Major Market News
---
Large Value add Portfolios
The RealDeal features an article about a partial portfolio sale in Chicago. The article quotes "Trachtman's Lincolnwood-based real estate investment firm STAK Holdings is making a value-add play in Chicago with a $23 million deal that represents the first time the five buildings involved in the trade have changed hands since the 1970s." This portfolio has several similarities to the portfolio we purchased. Both portfolios are value add and haven't traded hands since the 1970's, both located in the midwest, and both portfolios have a similar unit count. The article quotes the broker on the sale saying, "It's incredibly rare to find a portfolio of this size with nearly 200 units, value-add buildings". We couldn't agree more and feel very fortunate for our first deal that launched our career into multifamily real estate.
Read more about it here: https://therealdeal.com/chicago/2023/01/03/sam-trachtman-buys-north-side-multifamily-portfolio-for-23m/
Tips and Tricks
Tips: Portfolio Properties
A portfolio is a group of properties sold and or operated as one property. We have owed and still own several portfolio properties including the Suburban 36 portfolio and the Waldman portfolio. The Portfolio properties we have purchased allow us to gain economy of scale in a particular area. If we find interest in a property that's a bit smaller then we would like, say 12-15 unit, we will often look for other properties in the general area and purchase them under one entity. This allows us to purchase smaller properties that we normally would have to pass on.