The Capital Stack
Our Investor Reports
Investor updates are an important part of what we do. Every month, we compile a concise report for each of our properties that summarizes all developments that have occurred. Our portfolio encompasses a variety of properties ranging from those that are fully stabilized and have undergone refinancing, resulting in investors receiving over 100% of their initial investment, to those that are currently undergoing extensive renovations and have yet to generate any revenue or distributions since acquisition. Nonetheless, we aim to keep investors informed about the progress of the property they have invested in.
Our property management company finalizes their accounting records by the 10th day of every month. With our newly designed and formatted reports, investors can anticipate receiving their monthly reports by the 15th day of each month.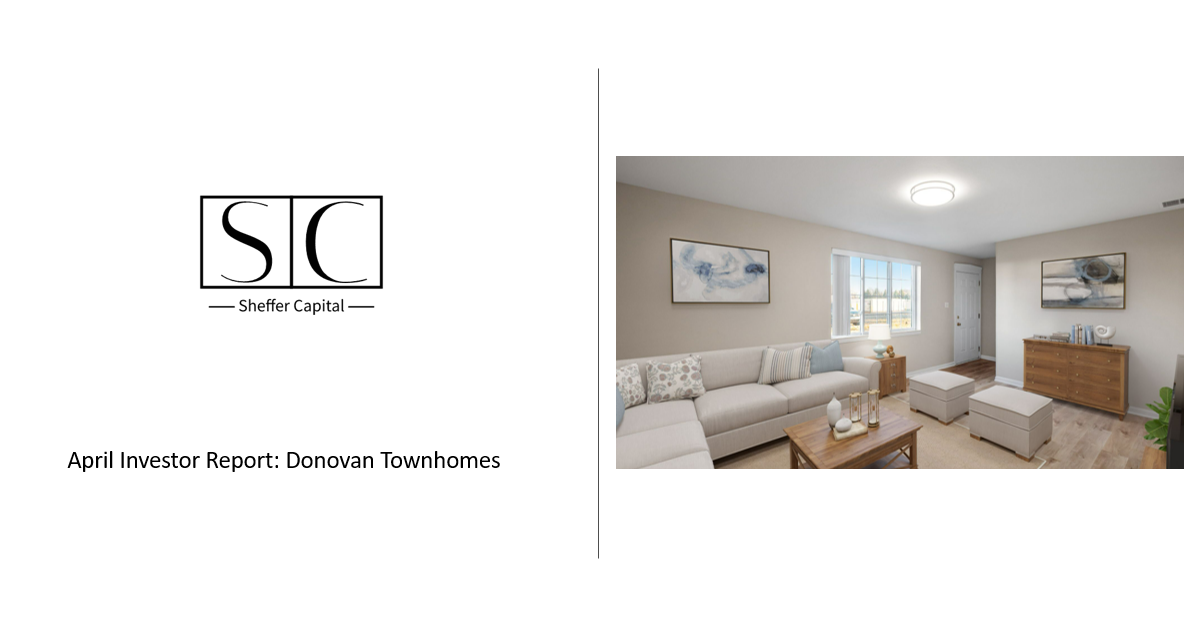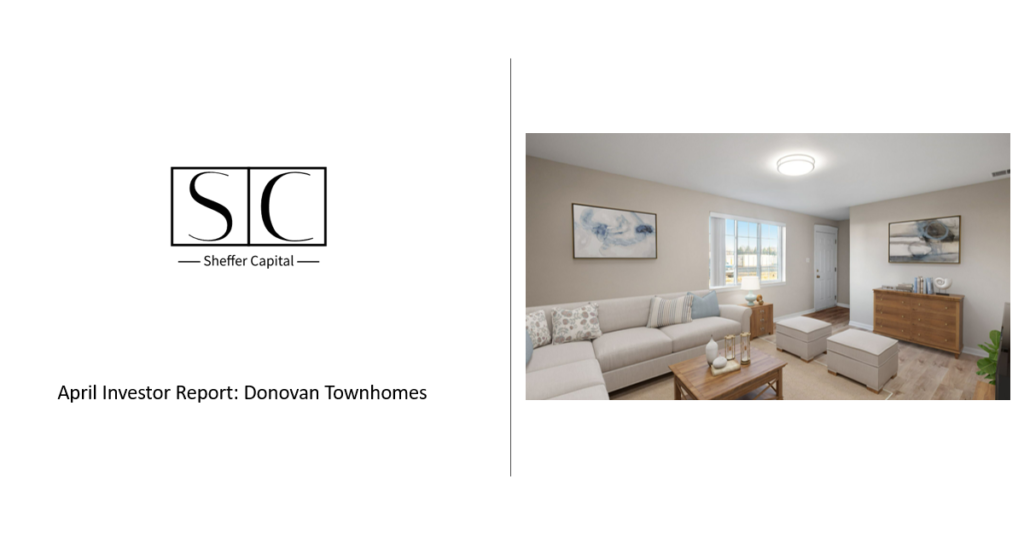 Key Areas of Focus in Our Updates
Our monthly reports comprise three main sections, beginning with the narrative section. This section provides a brief overview of the property's income and expenses, occupancy status, collections, and payables for the month. Specifically, the income and expenses section compares the current month's revenue and costs to the annual budget set at the beginning of the year, highlighting any variations. The occupancy section outlines any move-ins, move-outs, or evictions that occurred during the month. In the collections section, we review any delinquencies and discuss the strategy in place to resolve them. The payables section summarizes any outstanding bills for the property. Next is the CAPEX section, where we outline any significant updates or renovations planned for the property in the near future. Lastly, we have included a notes portion where we provide information on quarterly distributions, including when investors can expect them and the corresponding return percentage. This data can also be tracked via our investor portal, which can be accessed anytime similar to how you'd log into your stock accounts.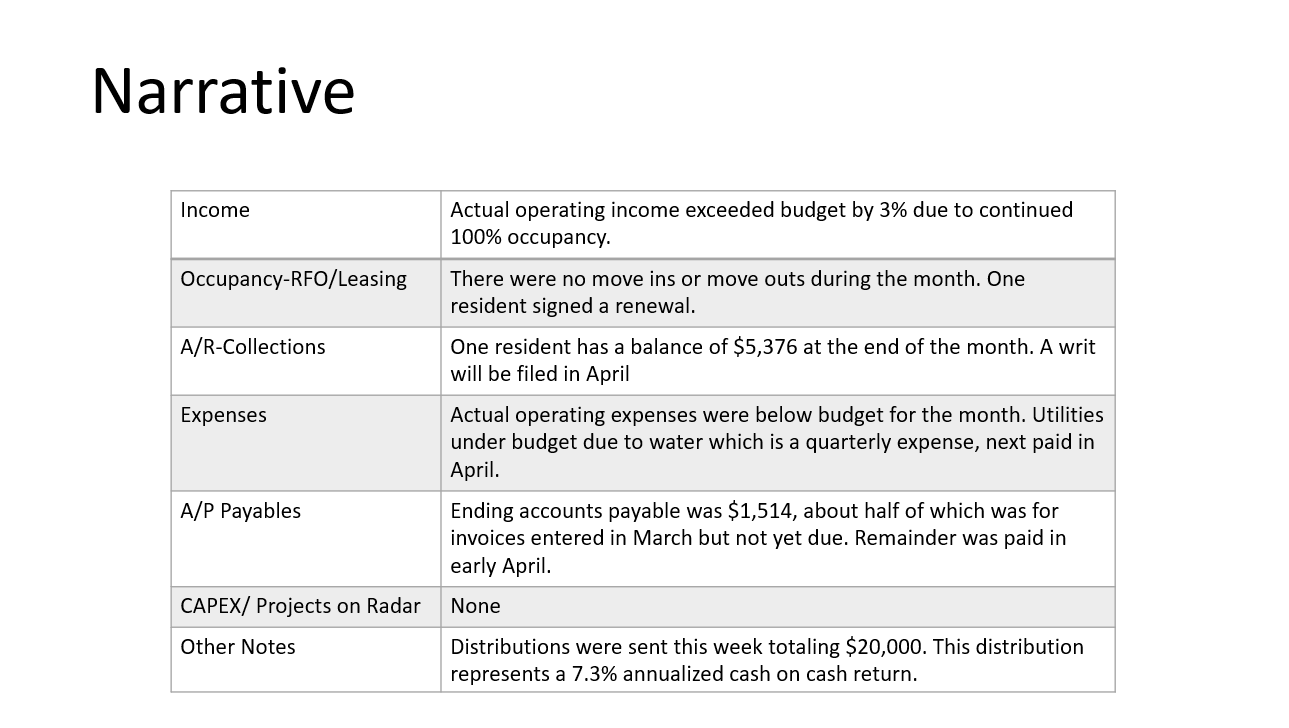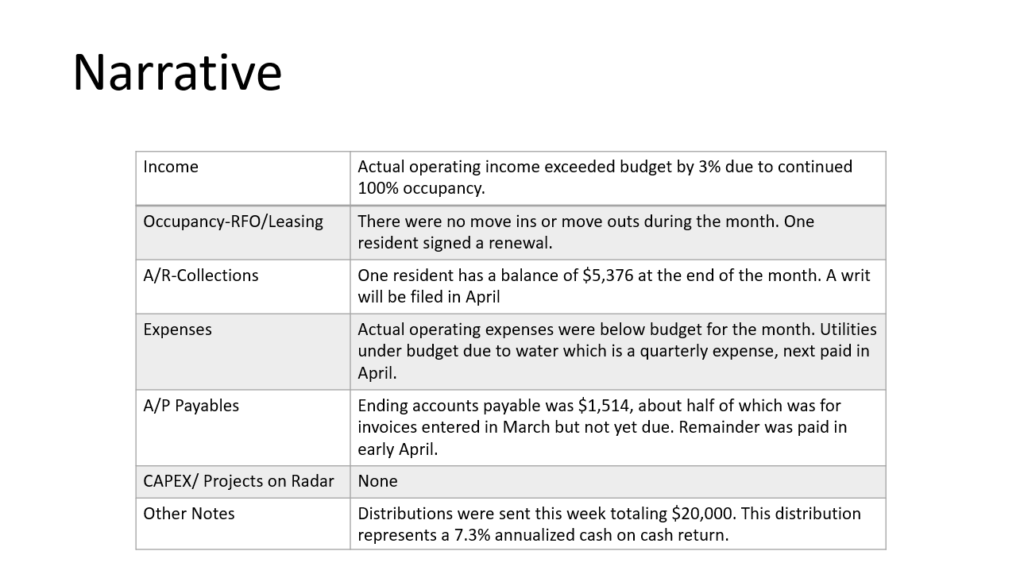 The second section of our reports is a chart that provides a comparison of the property's performance for the current month, as well as its performance at the time of purchase and year-to-date. This chart displays numerical data on the property's income, expenses, debt service, and cash flow in an easy-to-read format.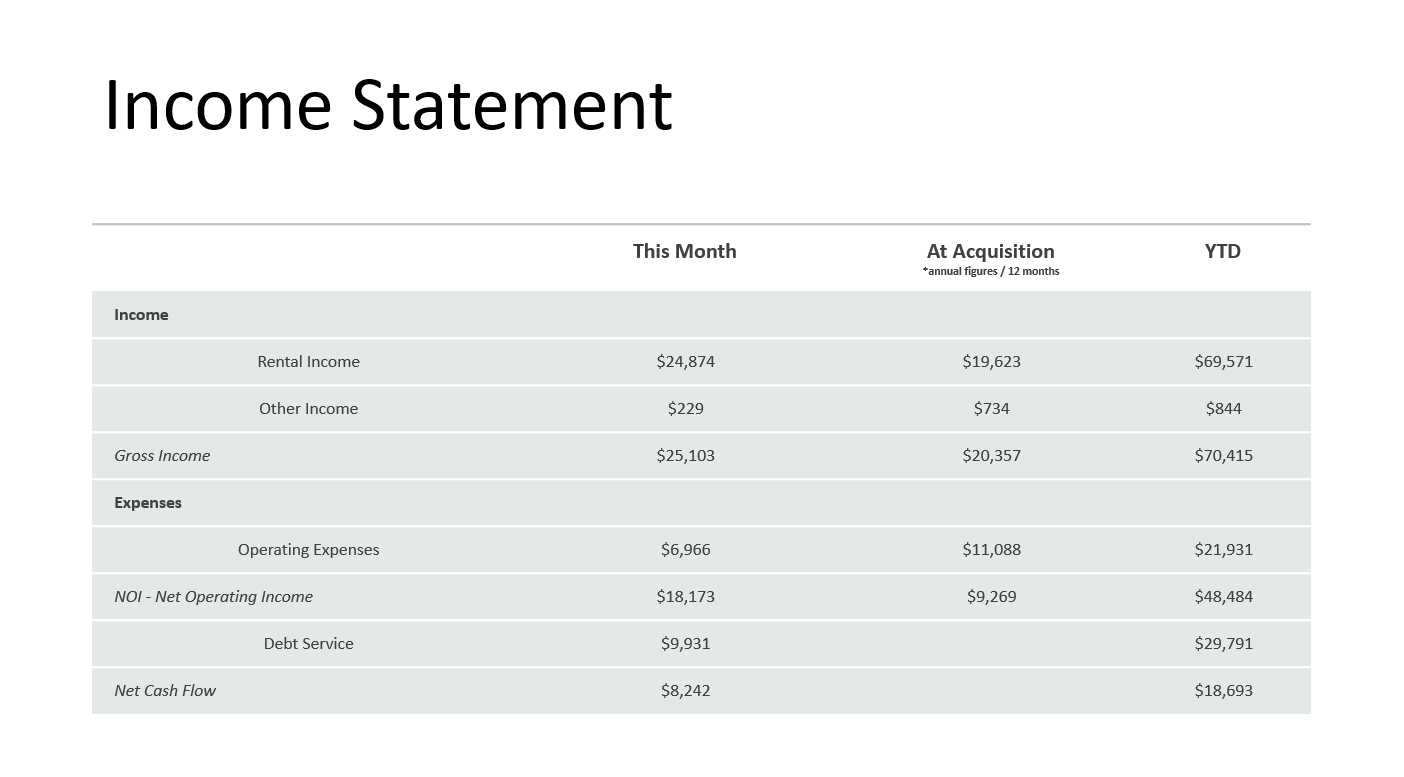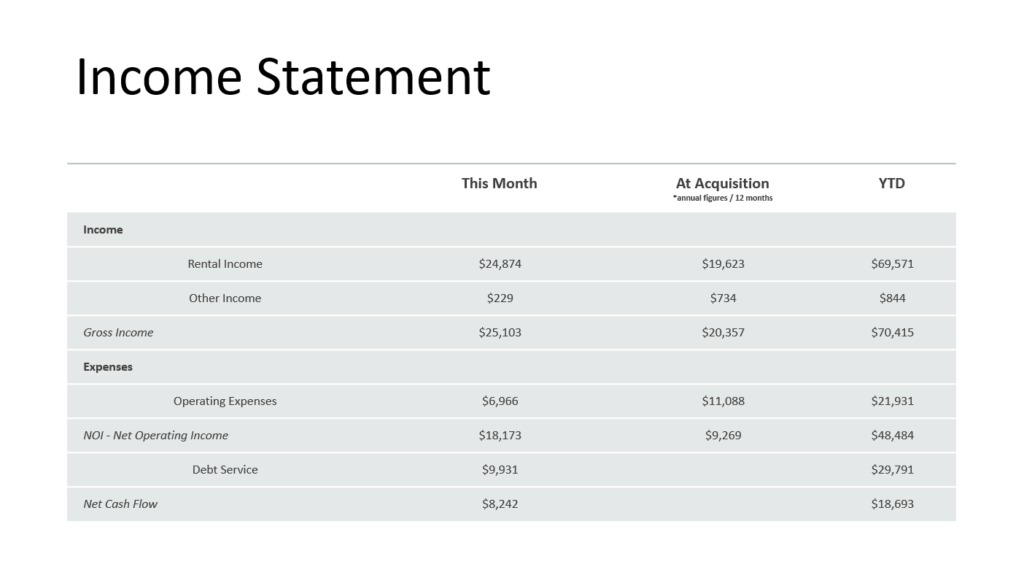 Finally, our reports include the targeted month's rent roll, which features a detailed breakdown of the property's rental units. This section displays the unit numbers, unit mix, rental prices (inclusive of any additional charges), and other relevant information.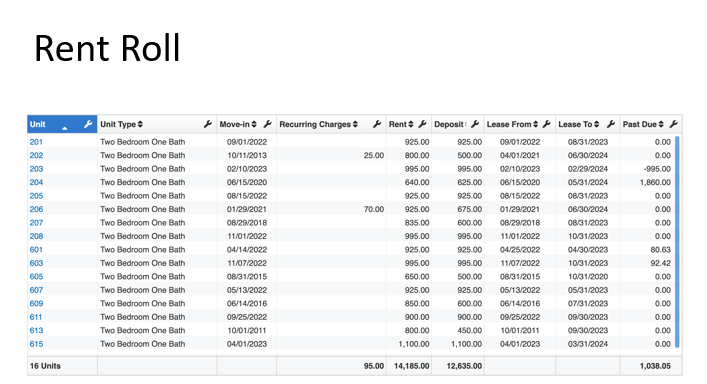 Major Market News
---
Midwest Leads Annual Rent Growth
Costar, a leading provider of commercial real estate data, recently published an article highlighting the Midwest's dominance in rental growth across the United States. While the Sun Belt region grabbed headlines in the past two years for its remarkable rent increases, it is now experiencing a slowdown, and in some cases, even a decline. In contrast, the Midwest maintains a positive growth trajectory, albeit not as high as the Sun Belt. Indianapolis stands out as the leader with a solid 6.6% rental growth rate.
This enduring characteristic of the Midwest region is something I truly appreciate. We tend to have less volatility and more stable markets, making it an attractive choice for real estate investment when considering risk-adjusted returns over the long term.
Link to Article here: https://www.costar.com/article/1442592148/midwest-apartment-markets-lead-us-rent-growth-as-sun-belt-sinks-further
Tips and Tricks
Tip- Transparency is key
Maintaining transparency in investor reports is crucial. It builds trust and credibility with investors, as they feel confident that they are receiving accurate and honest information about their investments. This, in turn, can lead to increased investor confidence, engagement, and satisfaction. Transparency is essential for maintaining a positive and productive relationship between investors and investment managers and can lead to long-term success for all parties involved.