The Capital Stack
Harvard Lofts Furnished Apartment Homes
We acquired Harvard Lofts in January 2022. We have since completely repositioned the property and completed extensive interior and exterior renovations. The property totals 8 units and is located just a few hundred yards from Beaumont Hospital, which is the largest employer in Oakland County. Our vision for Harvard Lofts involves capitalizing on its proximity to Beaumont Hospital by offering furnished units that cater specifically to the needs of travel nurses and resident doctors. Recognizing their constant requirement for move-in ready apartments, we aimed to create an ideal living environment for these professionals. The final product will be eight turnkey and fully furnished apartment homes with flexible lease terms. For a full introduction on Harvard Lofts check out the newsletter we wrote about the property in Jan of 2022.
We have been working diligently on the property's renovations for the past 16 months and there is finally an end in sight. We have recently obtained the Certificate of Occupancy for four out of the eight units at Harvard Lofts. Remarkably, within a week of marketing these units at our target rental rate of $2,000 per month, we have already leased two of them. This early success has provided us with immense relief, as it validates our projected rent price and demonstrates the sufficient demand for our offering. Based on the early activity we feel great about the prospects of leasing the remaining units within the next few weeks.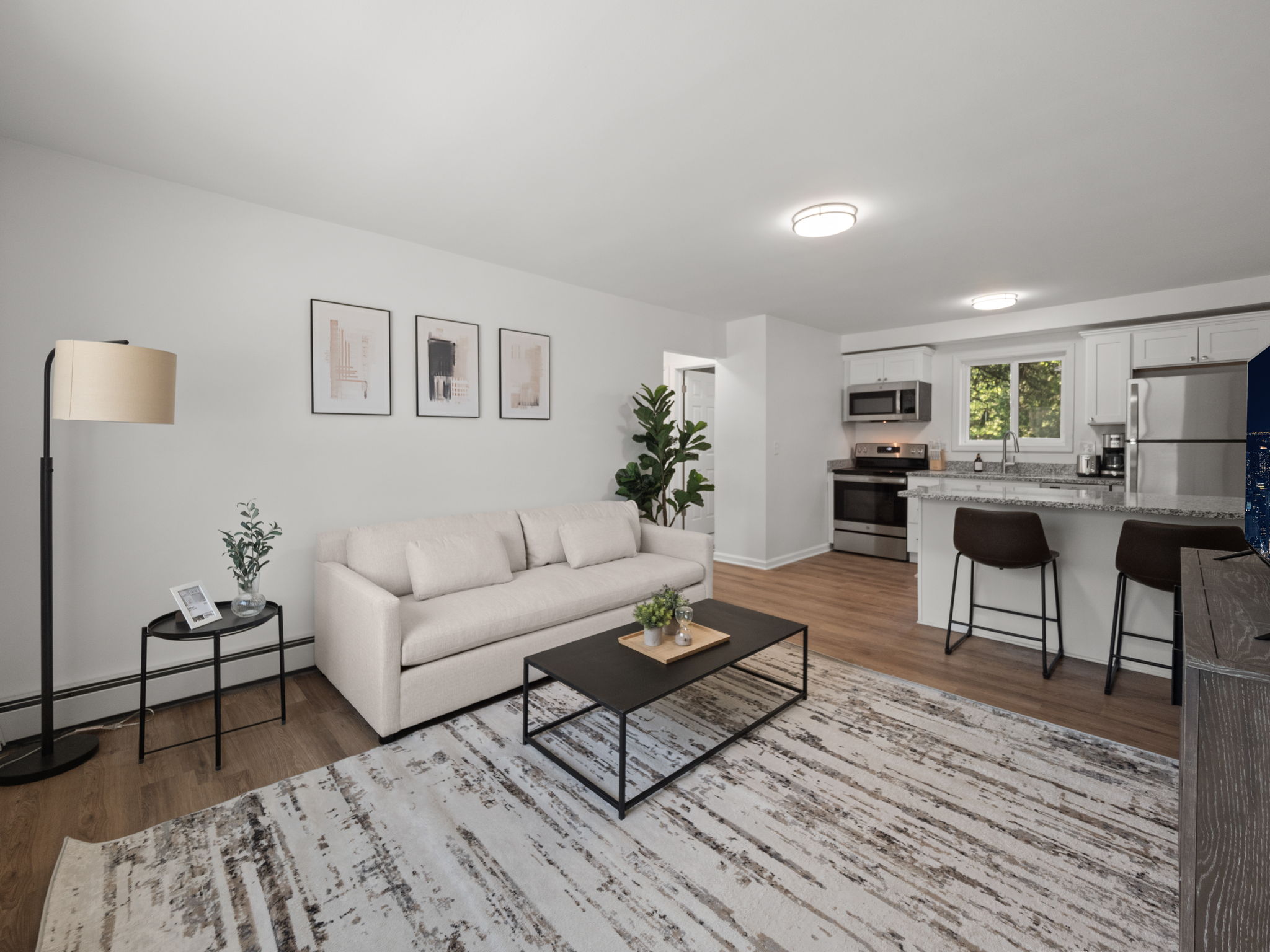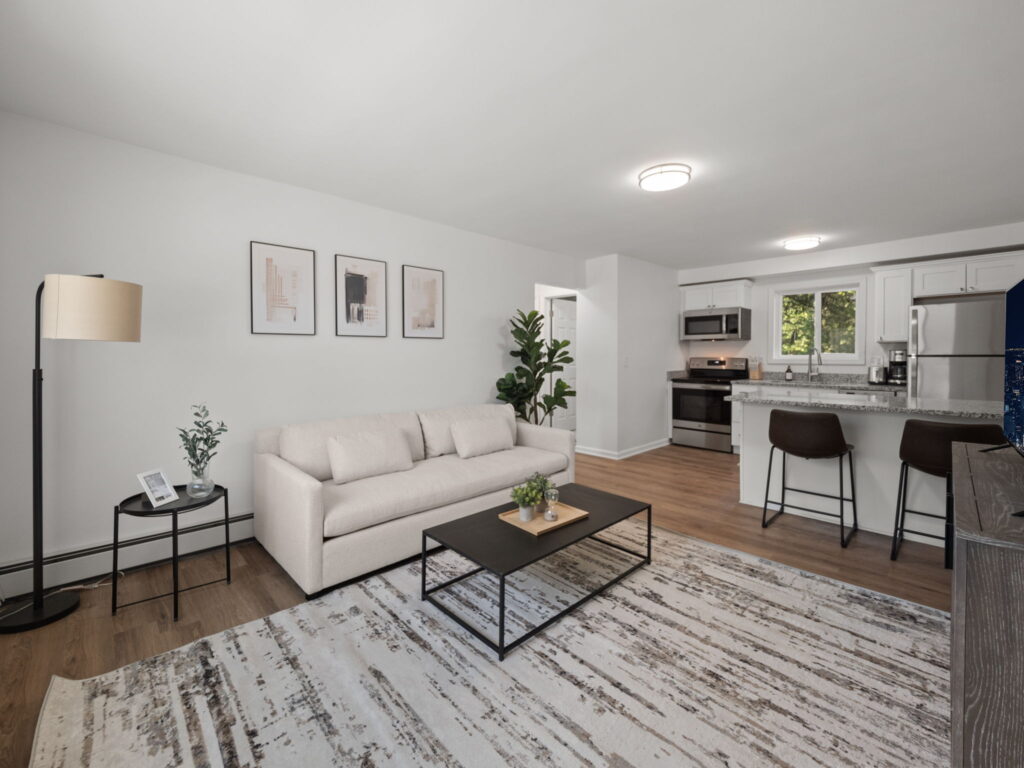 What is Considered Furnished?
To provide clarity on our definition of a furnished apartment home, we have created a living space where new residents can comfortably settle in with only their clothing. We have supplied each unit with a comprehensive range of items, from essential amenities like hand soap, wine glasses, and silverware, to larger pieces such as sofas, beds, desks, and rugs.
We allocated a budget of approximately $6,000 per unit for furnishings, resulting in a total expenditure of around $50,000. We put extra emphasis on choosing furnishings that would withstand the demands of high tenant turnover. For instance, our major furniture items, including the West Elm sofas, bed sets, and end tables, are commercial grade, ensuring their durability and longevity.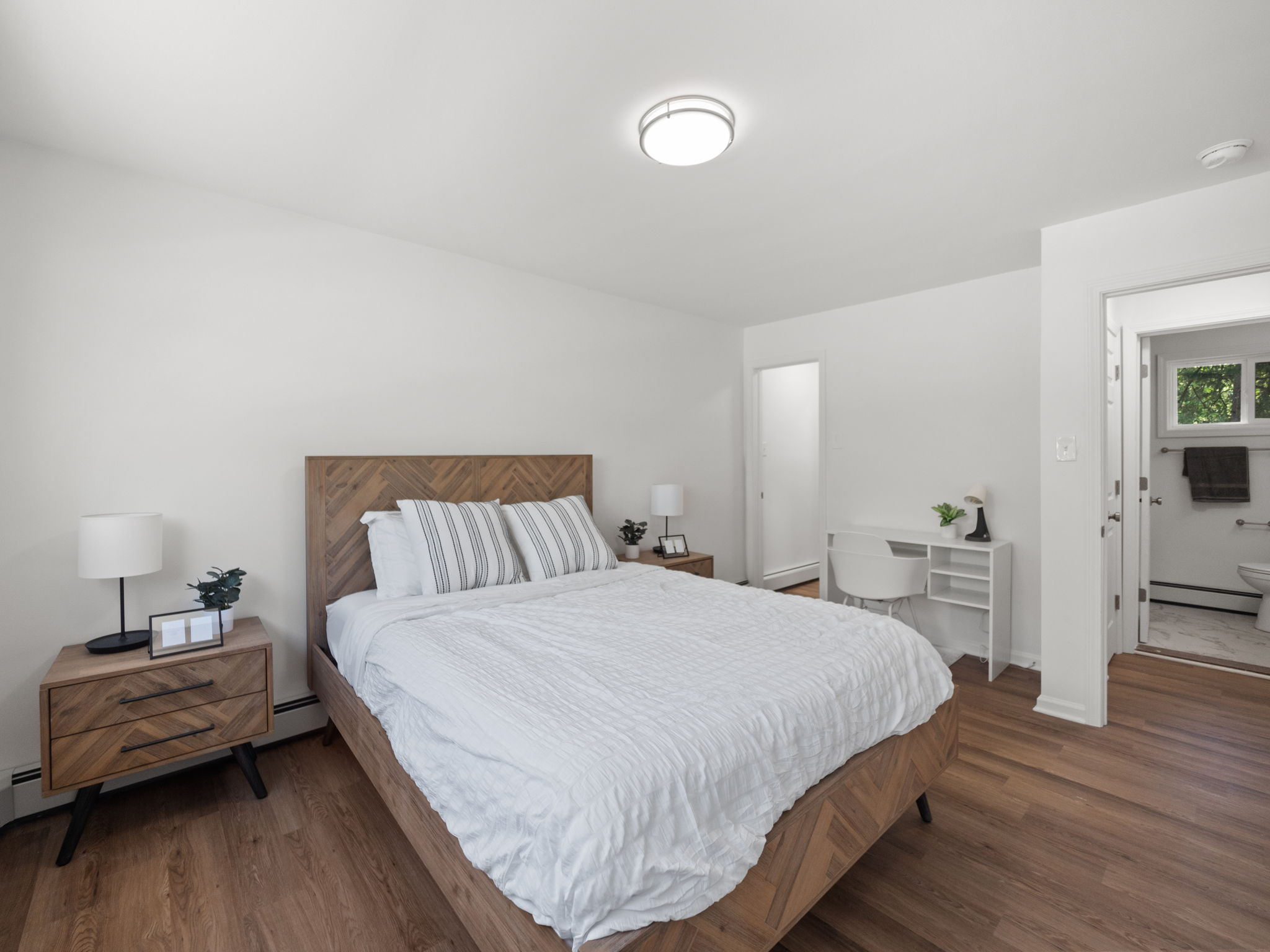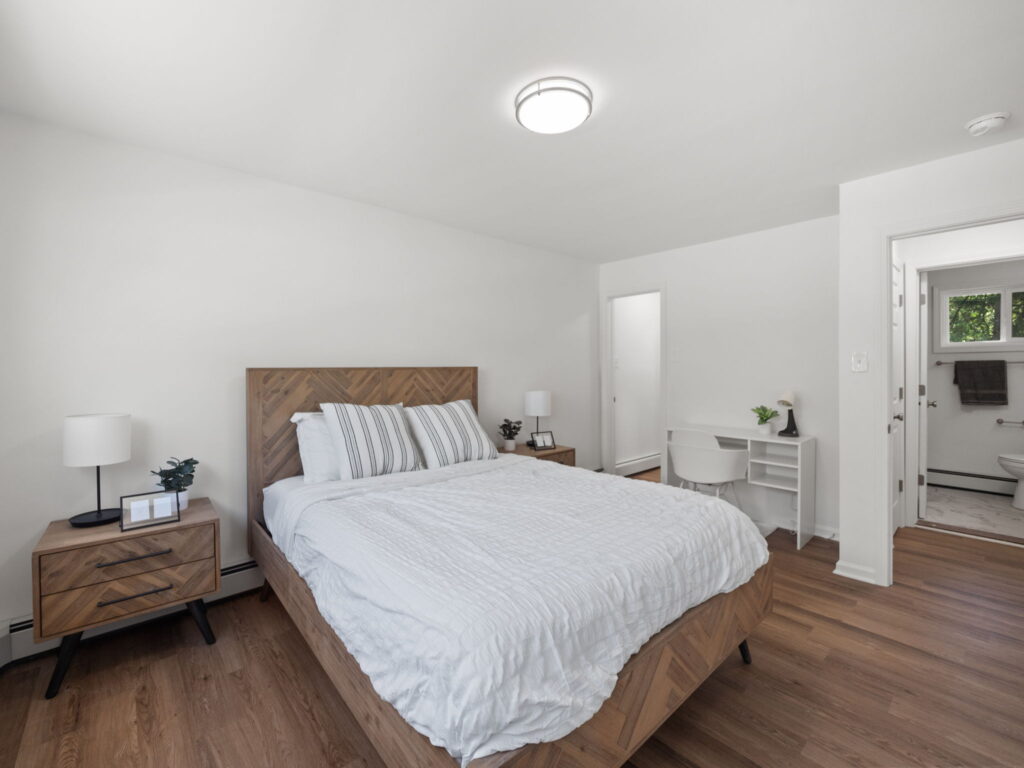 Furnished VS Unfurnished
Directly across the street from Harvard Lofts, we are part owners of the Altitude Apartments, a 52 unit property that presents an interesting point of comparison. While Harvard Lofts offers fully furnished units, Altitude Apartments focuses on renovated, yet unfurnished, units. A one-bedroom, one-bathroom unfurnished unit at Altitude Apartments commands a monthly rent of $1,250, with tenants responsible for utilities and required to sign a 12-month lease.
In contrast, at Harvard Lofts, our furnished one-bedroom, one-bathroom units include utilities and offer flexible lease terms, attracting a premium rent of $2,000 per month. Taking into account estimated utility costs of approximately $300 per unit per month, our net rent for a furnished unit stands at $1,700 after deducting utility expenses. We earn a significant monthly premium of $450/unit by offering a furnished product compared to the unfurnished product.
By investing approximately $6k per unit in furnishings, we have unlocked an additional annual income of $5,400/unit compared to offering unfurnished units. This outstanding result equates to an impressive return on investment (ROI) of 90% for the furniture, clearly illustrating its exceptional financial performance.
In the event of selling or refinancing the property, both banks and potential buyers will evaluate its value based on the cap rate, as they would any other property. Considering our stabilized expenses at approximately $61,000 per year, the resulting net income stands at $131,000 annually.
In comparison, if we were to offer all non-furnished units with tenants responsible for utilities, the lease rate would be $1,250 per month, resulting in a gross income potential of only $120,000 per year. While the fixed costs such as taxes and management fees would remain the same, the total expenses are around $32,200 as residents are paying their utilities, in this case, the net income is $87,800.
By choosing to offer furnished units, we stand to gain an additional $43,200 per year in income compared to the traditional non-furnished approach. This substantial difference highlights the clear financial advantage of our furnished units.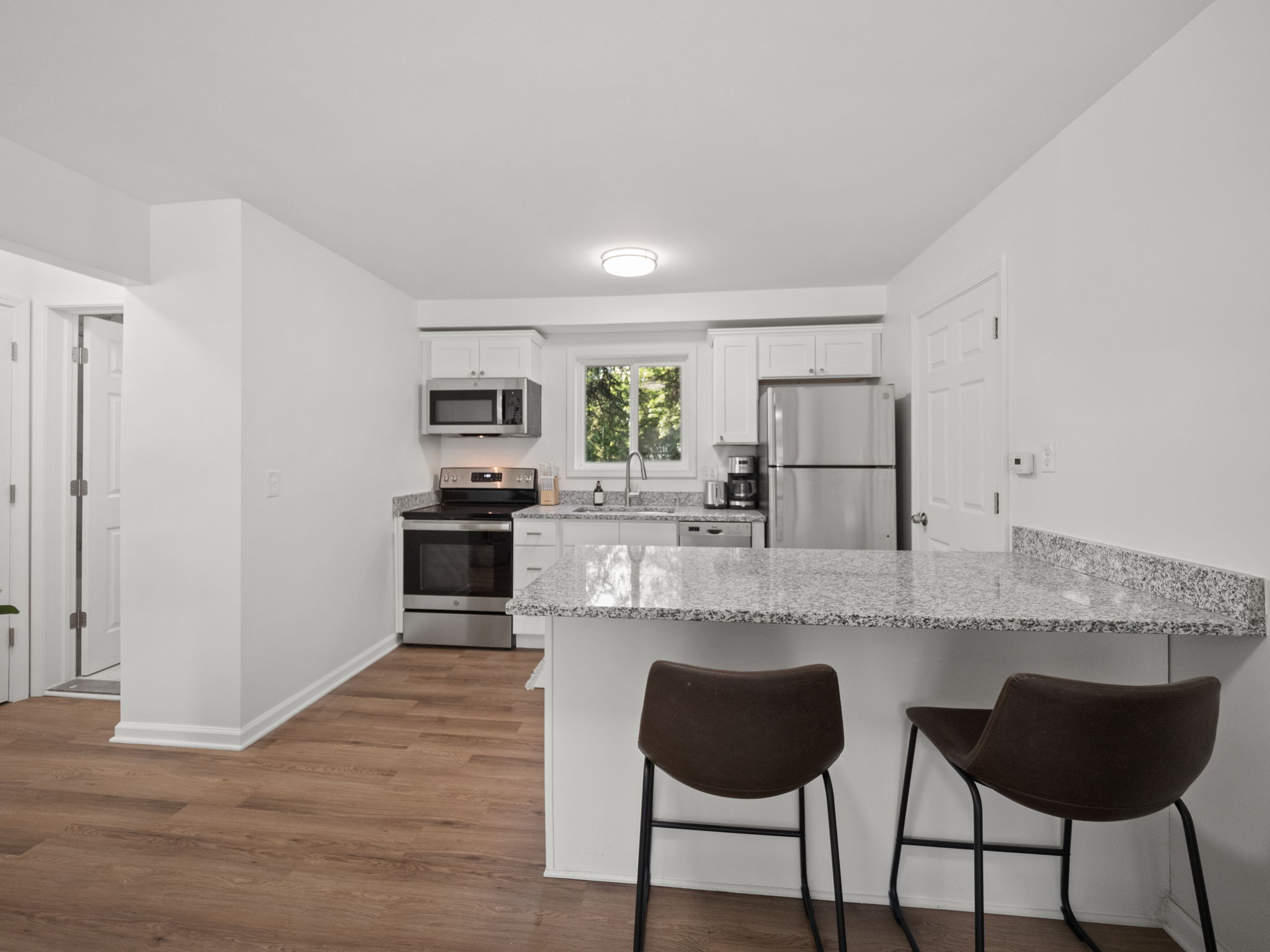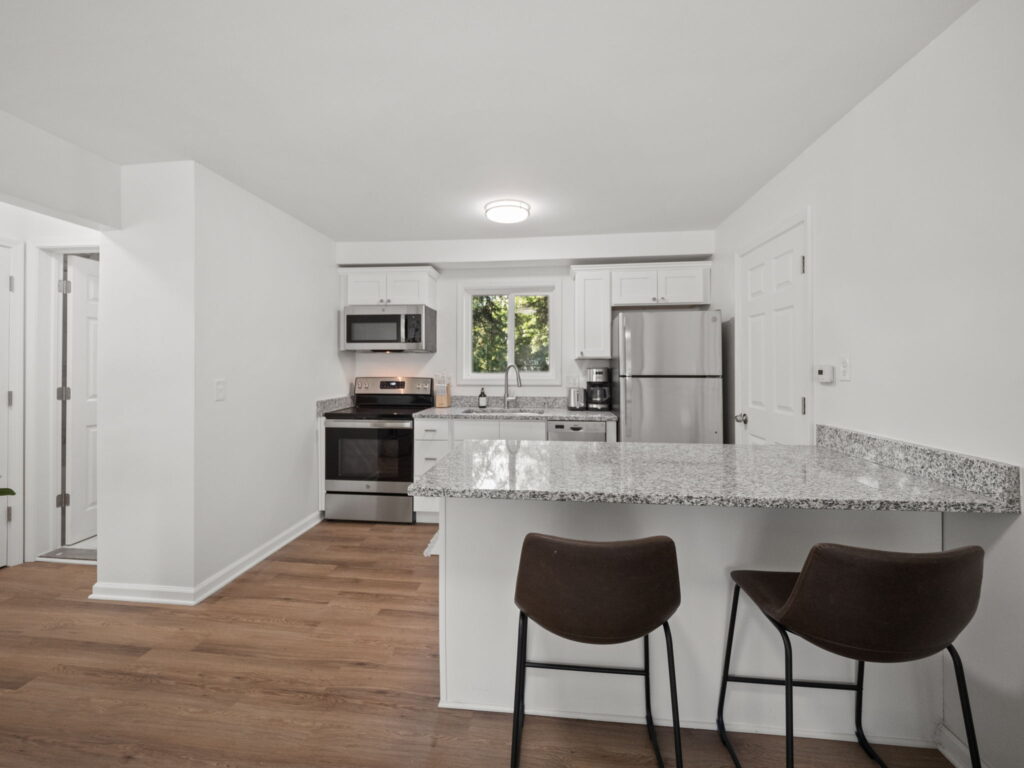 Would we do Furnished Apartments Again?
The decision to offer furnished units for these eight apartments stems from the advantageous location near the hospital, which attracts transient employees in need of shorter-term housing. While the process of designing plans and selecting and assembling furnishings was time-consuming, the returns have proven to be highly rewarding. If the opportunity arises with the right location, we will definitely consider offering them again in the future.
Major Market News
---
The Drama Continues in New York
All cash, $161,000,000, sold at auction on the courthouse steps.
The ongoing saga surrounding New York's Flatiron Building continues to unfold. This week, TheRealDeal provided live coverage of the auction set to determine the Flatirons Building's new owner. In case you missed it, TheRealDeal followed up their live stream with a post on their Instagram account. According to their post on May 23rd, the auction for the Flatiron Building was won by Jeff Gural, an existing part-owner of the property. Gural acquired the building for $161,000,000.
If you recall the previous drama a few months ago, the ownership group was forced to sell due to their inability to agree on plans for the building's future. With Gural and his partners as the new owners, they now have the authority to make decisions regarding the future of the building without encountering objections from other owners.
The Instagram post is linked here: https://www.instagram.com/p/CsmvBG2Ad2m/
Tips and Tricks
Tip- Furnished units won't work everywhere
Furnished rentals will not be suitable for every property. For example, the Altitude Apartments, located just a few hundred yards from Harvard Lofts and benefiting from a nearly identical location, would not be a good fit for furnished units due to its larger scale. We consider Harvard Lofts to be a niche property that presents a unique opportunity for profitable furnished rentals. Its smaller size and strategic location makes it well-suited for accommodating short-term stays.