The Capital Stack
Cow Country Mini Storage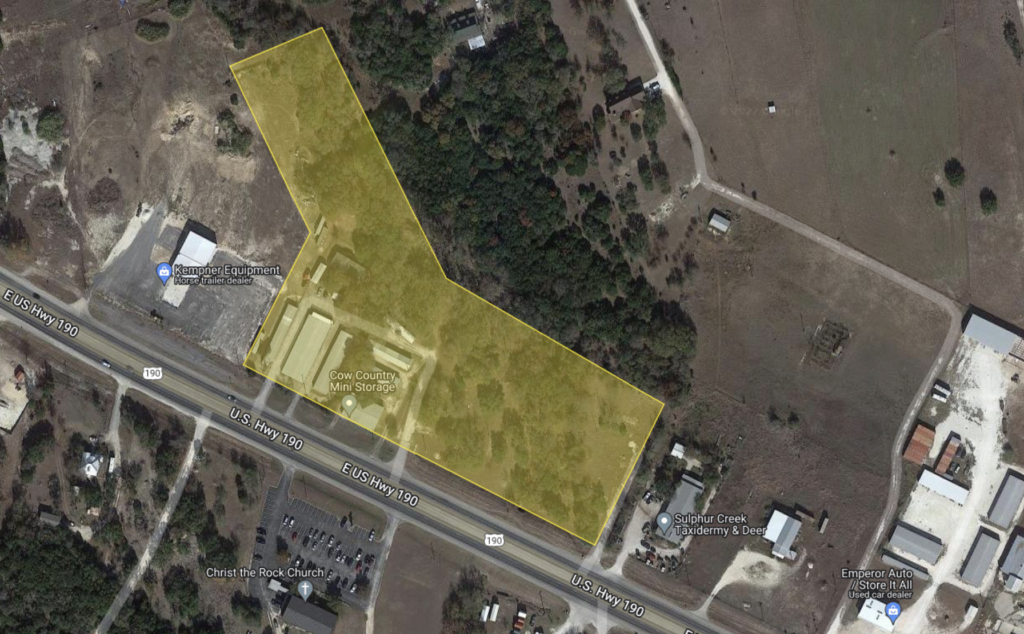 Cow Country Mini Storage
Cow Country Mini Storage is a self-storage facility located in Lampasas, TX. The property is located 70 miles north of Austin, TX. Cow Country consists of 234 self-storage units totaling 49,600 sf. The property sits on an additional 10 acres. We plan to use this acreage to expand on the current facilities.
Texas Storage Fund 1
Sheffer Capital is partnering with Toupin Holdings (David Toupin) and Hoereth Holdings (Zach Hoereth) on Texas Storage Fund 1. Together we have launched a $10m fund. The fund plans to purchase ~15 self-storage facilities in central Texas over the next 2 years. We are looking to purchase numerous properties similar to Cow Country with an end goal of selling the entire portfolio to one institutional level buyer in ~2027.
We recently did an investor webinar discussing complete details of the fund. You can access the webinar HERE. The fund's WEBSITE offers a short synopsis about the funds goals and provides access to the INVESTOR PORTAL where the complete details can be found.
Since launching the fund in March of this year we have put 2 self-storage properties under contract, Cow Country mini storage and Salado airport storage. Cow Country will be the first to close on May 16th. Salado Airport Storage is scheduled to close in July of this year.
We currently have ~$4m in investor capital committed to Texas Storage Fund 1. We are accepting commitments until we reach our capacity of ~$10m. We plan to close the raise by the end of this year but anticipate it filling up sooner due to high investor demand for self-storage exposure.
How We Found Cow Country Mini Storage
Cow County Mini Storage was found off market. Off market deals are the hardest to come by but also the most lucrative. One of the fund managers gained direct contact with the owner through a cold call. The current owner lives at the property and has owed it for 20+ years. She manages the facility with what we call a "mom and pop" management style and has kept the rents 35% below market value.
Our Business Plan
Once we close on Cow Country, we plan to increase rents to market rate and implement professional management. The management company that will be overseeing this property and all others for the fund is RPM storage management services.
We are planning to use the additional acreage to develop up to 95,000 sf of additional climate-controlled storage. We will also add exterior storage for boats and RV's by developing 150 parking spaces. 
How it's Going Today
Our DD is complete. We are scheduled to close Cow Country on May 16th. Below is a photo of our conceptual site plan. Once we close on the property, we will submit these plans to the city for approval. Because there is existing self-storage on the property, we do not anticipate there to be a problem gaining city approval.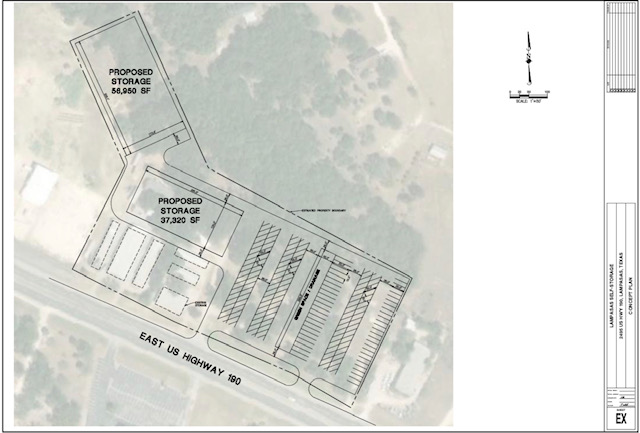 The Capital Stack
We are purchasing Cow Country for $1,005,000. We have secured a loan for 85% of the purchase price. The remaining 15% will be provided by investor equity through Texas Storage Fund 1. Climate controlled storage costs $70/ft. to build. If we decide to build the full 95,000 sf our construction cost would be $6,650,000. Once, we have construction plans done we will refinance into a traditional construction loan for the total cost of the project.  
Major Market News
Texas and Self-Storage
According to an article by selfstorage.com "the modern self-storage industry got its start in West Texas and has been going strong ever since". The article says that the large amount of people moving to Texas has increased the demand for self-storage facilities. The article quotes "Our internal research has found that about 60 percent of self-storage users are in the midst of some kind of relocation activity, which means that self-storage is a critical service for those moving into the state." Because the state of Texas remained mostly open during the covid-19 pandemic many people have chosen to relocate to the lone star state. An article by Times Record News reports "The 2020 U.S. Census showed Texas continued to surge in population, growing to 29,145,505 souls, an increase of 4 million in 10 years and the largest number of any state."  You can read both articles here 
https://www.selfstorage.com/self-storage/texas/.
https://www.timesrecordnews.com/story/news/2021/10/26/californians-leaving-moving-texas/8550399002/
Check out some popular real estate terms:

Storage Fund
Texas Storage Fund 1 allows us to purchase multiple storage facilities under one entity. The fund allows us to have investor capital on hand so that we can quickly act on opportunities. The fund model also benefits investors by having diversification to multiple storage facilities with the same investment. Rather than banking on one deal achieving the projected returns, there will be 7-15 properties that some will naturally perform better than others, and investors receive the benefits from all of them combined. 

DD
Due Diligence. This happens after we sign a purchase agreement and we take the time to go through everything the owner has provided us with a fine tooth comb. We have a full list of items that we make sure we check for (think of a pilot pre flight checklist) and confirm all information is accurate. We also use this period to pursue financing, get construction quotes, and make sure our financial projections are aligned with actual quotes.