The Capital Stack
Q1 of 2023
Happy New Year! A special welcome to all our new subscribers. We are so happy to have you follow along. Because of the holiday this week's newsletter is a bit "non-traditional". We will get back to our normal format next week. We can't wait to share information regarding a few properties where the sellers are "waiting until after the holidays" before they want to get into the weeds, but it's gearing up to be a great quarter. 
Tampa Real Estate Meetup
To kick off 2023 we are hosting a meetup in Tampa Florida. We can't wait to hear your goals for 2023 and spend the afternoon talking real estate. See below for details.
Cost is $250/person, but free if you refer 3 friends who sign up for the event!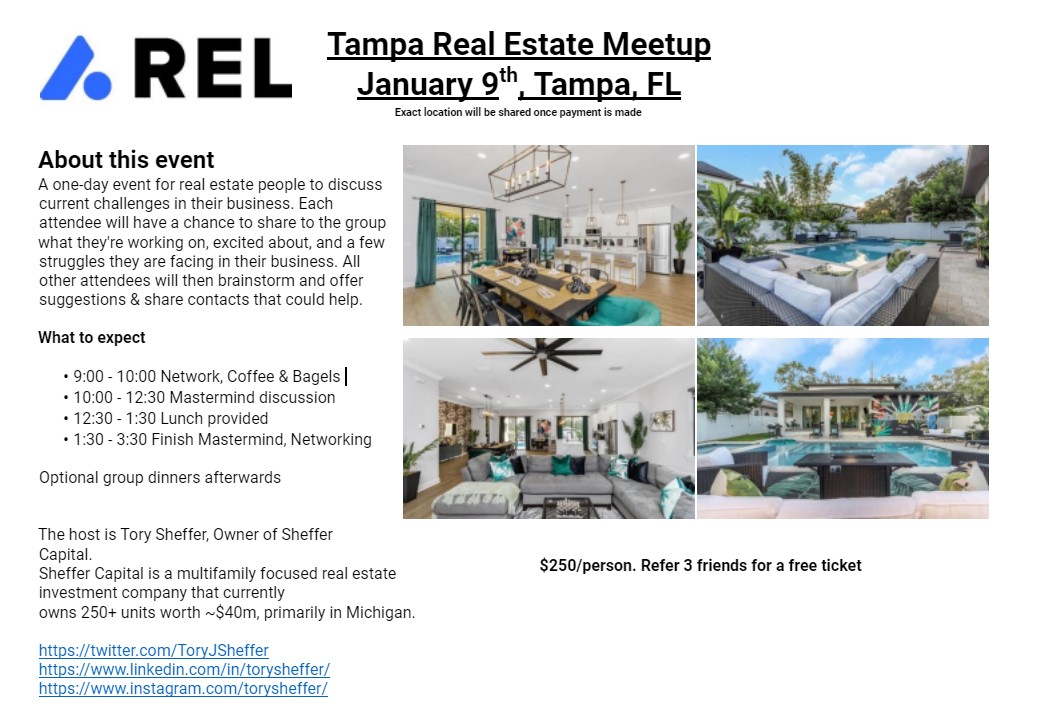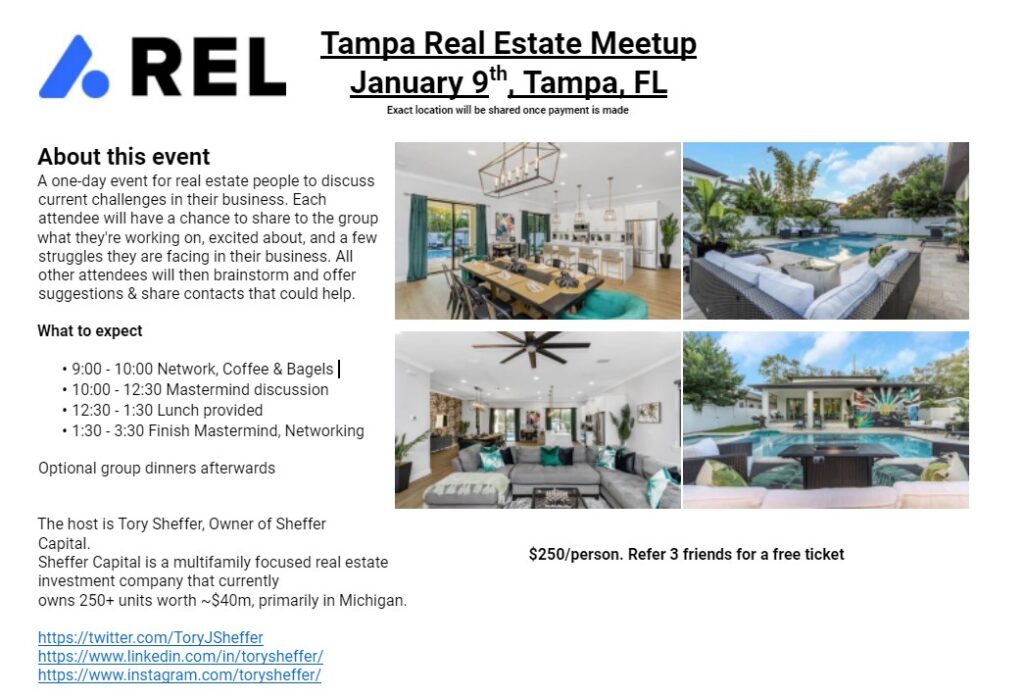 ---
Newsletter Growth: Road to 5,000
Current Count: 2,088   
+72 in the past week!
---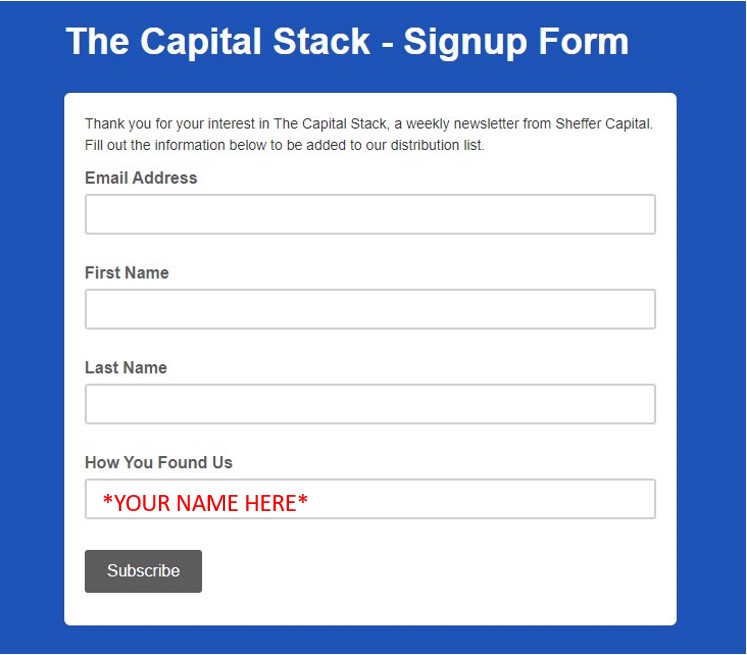 We are looking to grow our newsletter subscriber list. Currently we have 2,088 subscribers and the goal is 5,000. Since last week's newsletter we have added 72 new subscribers. Let's keep it going! If everyone gets 3 people to sign up, we beat the goal and will have something new to reach for. If you can get 3 people to sign up, I am happy to consult or answer any questions for 30 minutes on whatever you may be working on, or interested in. If you hate the idea of talking to me for 30 minutes but enjoy the newsletter, then just share it out of the kindness of your heart! Either way, the sharing is greatly appreciated!

*Have the new subscribers put your name or email in the "How You Found Us" section. *
Major Market News
---
South Florida Multifamily
Let's take a look at South Florida's multifamily market. An article by the RealDeal features 10 of south Florida's biggest multifamily sales. The article quotes " Top trade came in the first quarter, and large sales continued through the rest of the year despite rising interest rates". Check out the full article for details on all 10 sales.

Full Article Here: https://therealdeal.com/miami/2022/12/21/here-are-south-floridas-biggest-multifamily-sales-of-2022/
Tips and Tricks


Tip- Join Us in Tampa!
In previous newsletter we have highlighted the numerous valuable connections we have made through networking events. We have met many of our current deal partners as well as gained helpful contacts that have helped us grow our business. We want to help you do the same!