The Capital Stack
Bought For $975k, Sold For $1.6m In 20 Months
We are excited to share that we successfully completed the investment cycle with our 16-unit property Hollyvillage. We purchased this property in November of 2021 for $975,000. We spent ~$150k on renovations and sold the property in July of 2023 for $1.6m. The debt on the property was $905k, and we raised $360k of LP funds. The NOI at the time we purchased the property was $74,175, in July of 2023 when we closed on the property we had increased the NOI to $108,635 Here's the comprehensive story, including all the details and net returns for our limited partners (LPs).
Acquisition
How We Found It
I received a message from a person who had previously brought me a deal. The message read, "Do you know of anyone who might be interested in a 16-unit property in Holly?" Without hesitation, I replied, "Yes, I want it. Send me the details." He sent me the details; I made an offer within an hour. There was another buyer that made an offer as well, I raised mine and we ended up agreeing at $975,000, a 7.61% cap rate on T12 actuals.
Why We liked it
Just 7 miles west in the neighboring town, is the 24-unit property we own, Creekside at Fenton Heights. The demographics in both areas are nearly identical, and I knew both markets very well. In addition, I grew up just 15 mins from the property.
The property's average rent when we bought it was $645. Knowing what I knew about the market, including a property we own as being a rent comp, we were confident that with some minor renovations, we could increase the rental rates to over $900.
The seller also shared with us his most recently available unit received 111 applications, with 12 of them being approved. This was the one of the most obvious supply & demand imbalances I've seen, and further supported our pricing expectations.
How We Financed It
To finance the purchase, we secured a loan from a regional bank for 80% of the Loan-to-Cost (LTC), which totaled $904,800. We raised $360,000 from investors to provide the equity for the deal. Our loan had a fixed interest rate of 3.99%, 18 months IO (interest only), and 20 year amortization, with a 5 year total term.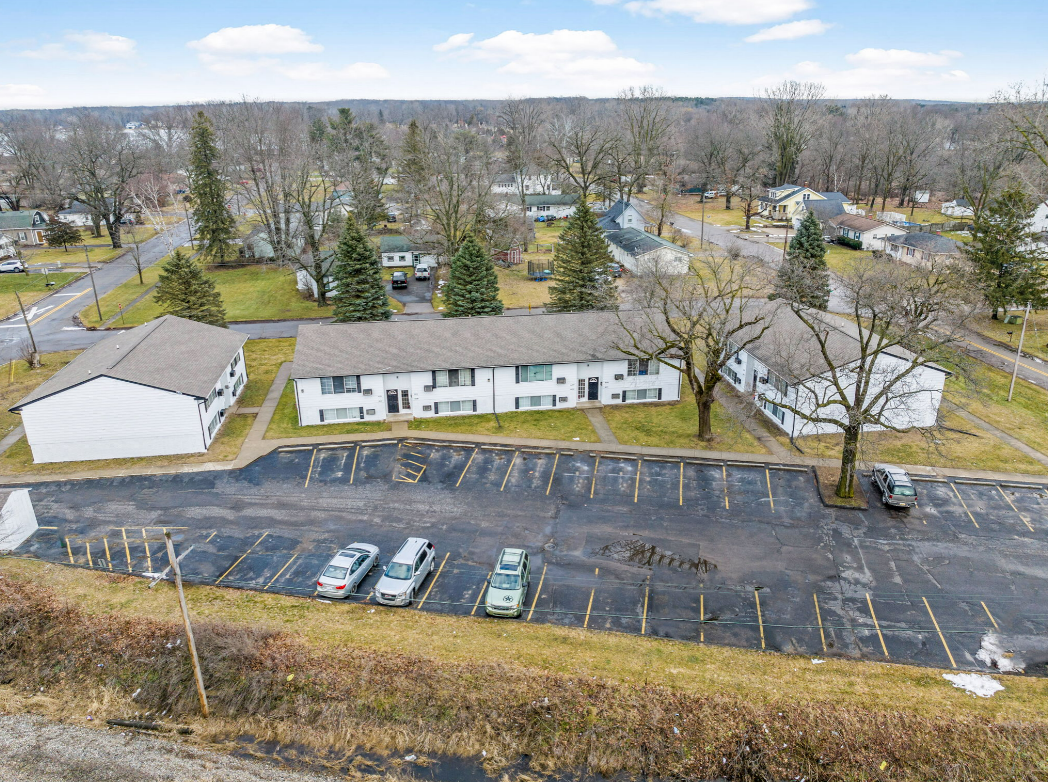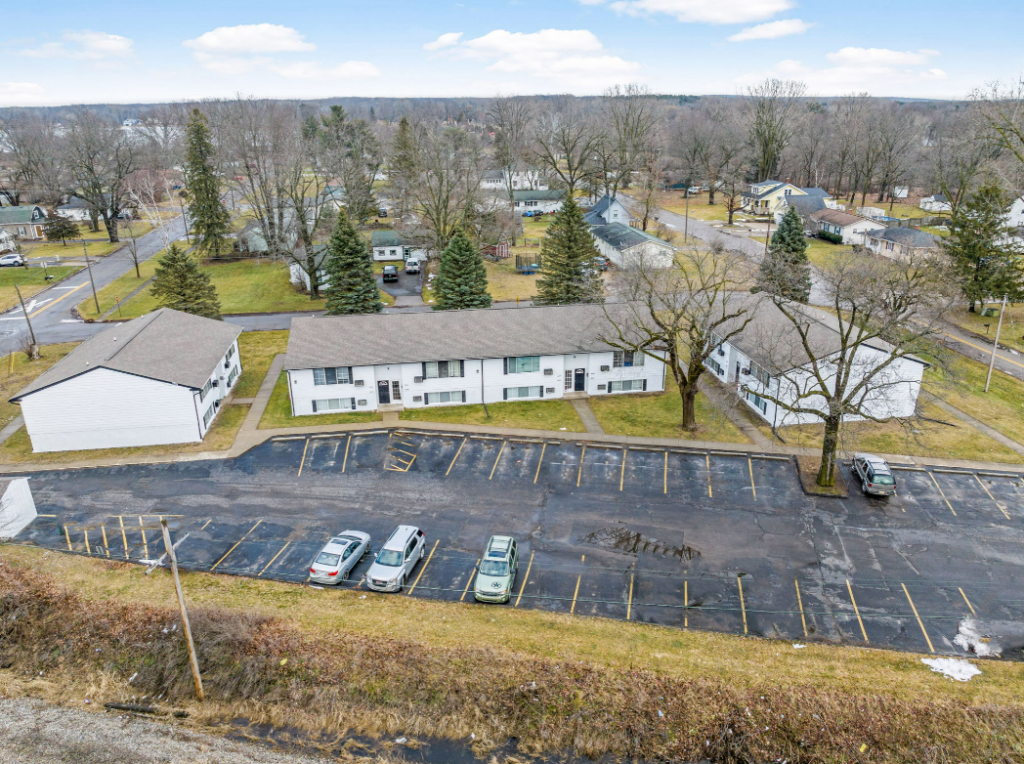 Operations
Our Completed Business Plan
At the time we purchased the property light renovations were completed in 8 of the 16 units. However, these renovations didn't fully meet our standards. For the "renovated units," we allocated a budget of $2,000 per unit to further enhance them. As for the remaining "classic units," we planned to invest $10,000 each to bring them up to our desired level of improvement.
Throughout the year of 2022, we focused on enhancing the property's appeal through a series of interior and exterior upgrades. We were renovating 1-3 units at any given time, with each hitting our projected rent, and the last few ended up exceeding it with a rate of $1,100. We had also freshened up the hallways with new paint and carpet. On the outside, we painted the buildings white and black, to get rid of the unappealing brown and yellow and give the property a fresh feel.
We also enclosed the deck railings in a traditional square style, repaired a ton of damaged wood, repainted the decks, and removed the antique design from the railings to give it a clean modern look.
To ensure we were prepared for any unforeseen expenses, we had also set aside a construction contingency fund of approximately 10% of our estimated costs. Our total renovation budget came out to $156,000.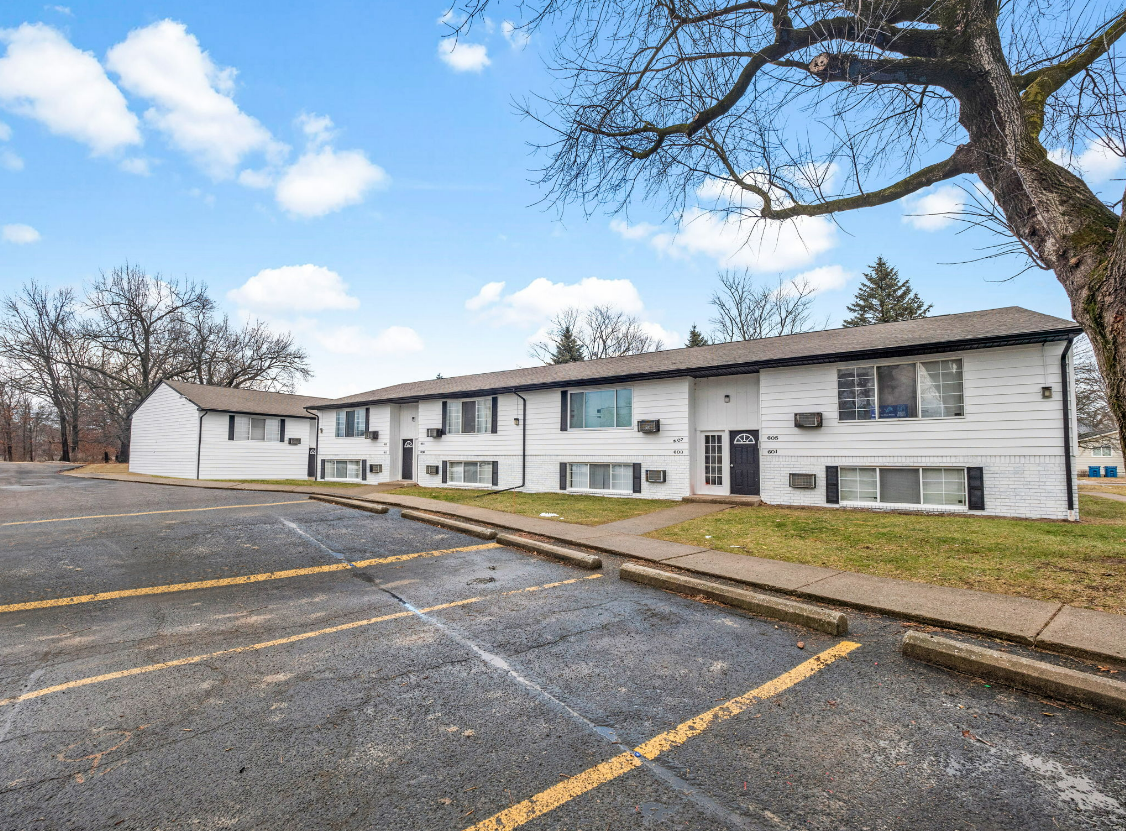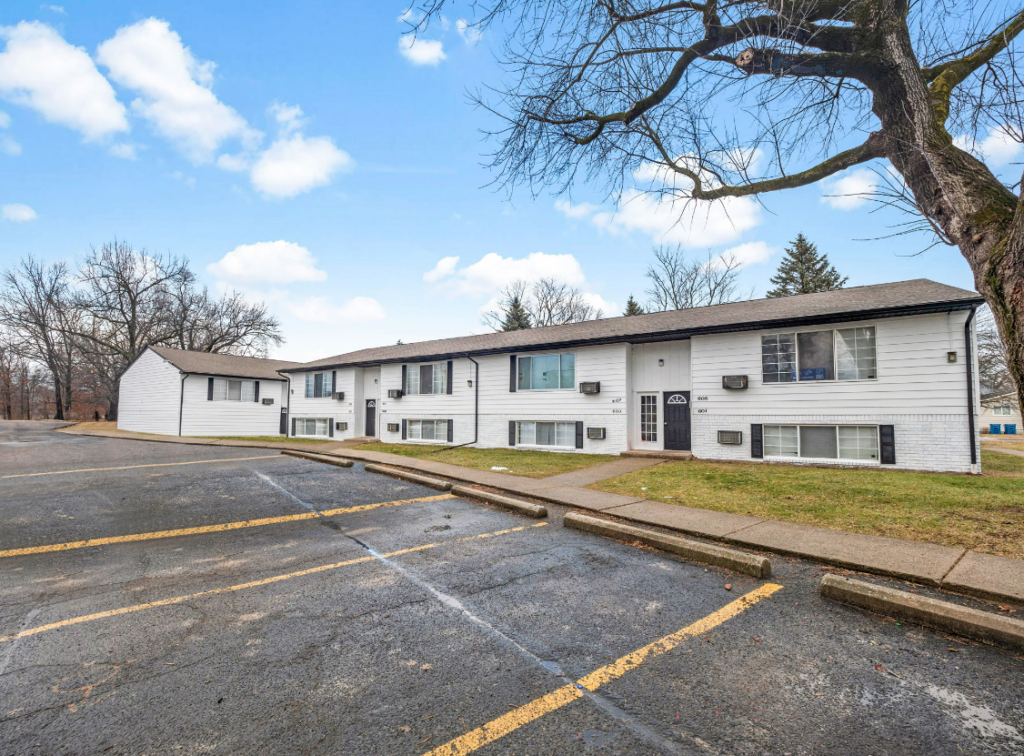 Sale
During the fall of 2022, we received some off-market buyer interest for Hollyvillage. This interest told us we should list the property with a broker and see what the full market would bring, so we listed the property for sale in January of 2023. We started the process in the first week accepting an offer for $1.7m. Unfortunately, the buyer withdrew just a week later, as his equity group pulled out. We spoke with several other buyers who submitted offers up to $1.7m which we verbally accepted, but they never followed through and signed the contract. Three months after listing the property we received an offer for $1.6m from a buyer we felt confident could close. From that point forward, the process went smoothly, and the buyer followed through on their commitments. Finally, 6 months after our original listing date, we sold Hollyvillage for $1.6m.
Timelines Of Events
2021: Purchased the property. One unit became vacant shortly after closing. We leased it immediately for $925. The prior tenant left it extremely clean, we didn't even need to paint it. Prior rent in this unit was $750.
2022: Renovated units + common areas, painted exterior, deck repairs.
2023: Achieved a record-high leasing price of $1,100 a month. Listed the property with a broker in January and successfully closed on July 25th.
Final Net LP Returns (After Fees & Promote)
Acquiring a property near the peak of the market in fall 2021 and selling it for a significant profit amidst a market pullback of approximately 15% makes for a great day. This successful full-cycle deal not only boosts our track record but also demonstrates our ability to execute effectively despite market conditions.
Lately, our focus has been on consolidation, where we have successfully sold smaller properties to concentrate on larger projects. We're working on a few much larger deals with the same business plan, I'm very excited about what the future holds.
Major Market News
---
IT'S STILL US, WE JUST GOT A NEW LOOK
Making headlines this week is The Capital Stack's UPDATED appearance! Thanks to Beehiiv for the upgrade! We are looking forward to growing our newsletter in its new home.
Tips and Tricks
Terms-
MOIC:-MOIC stands for "Multiple on Invested Capital" in multifamily real estate. It is a metric used to measure the return on investment (ROI) for a particular real estate investment. The MOIC calculates how much money an investor receives back compared to their original investment in a multifamily property.
IO: Interest Only. This period in the loan is where our mortgage payments are only covering the interest owed. This is a great feature of commercial loans