The Capital Stack
Rustic Pines Townhomes
The Rustic Pines Townhomes are in growing South Lyon, MI. The property hit the market just a few days after we closed on the Suburban 36 portfolio. Suburban 36 includes 20-units just a few miles from Rustic Pines. The timing was perfect, and had we secured the Rustic Pines Townhomes it definitely "would have been nice". The boutique community offers 8 private entry 1,100sf townhomes in a growing area that can support an extensive value add. The units are nestled on 3 private acres and include in-unit laundry, large closets, private patios, and cathedral ceilings.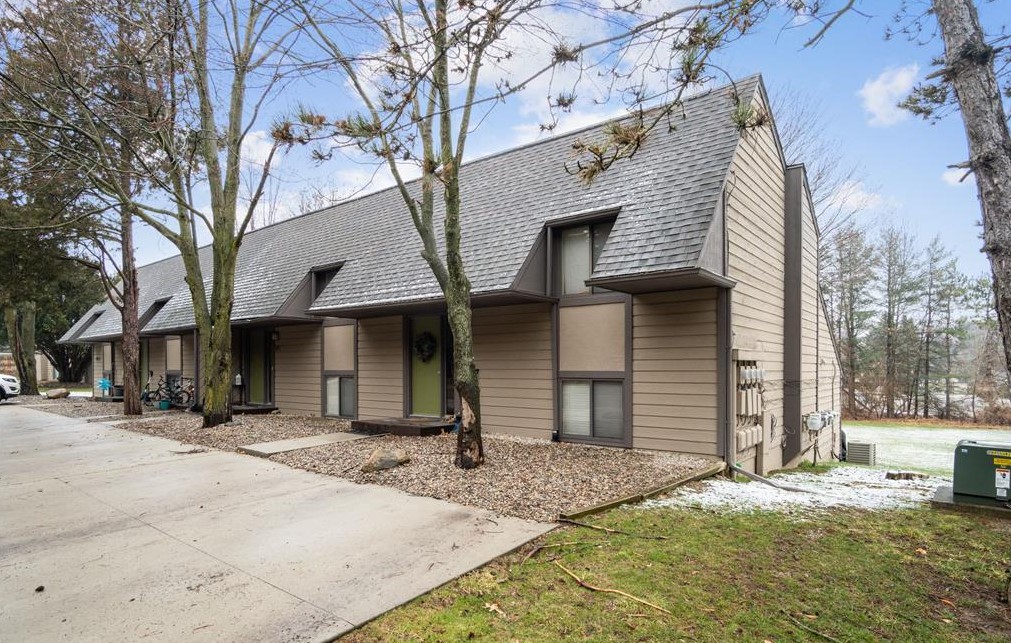 "Why it would have been nice"
We had been in frequent communication with the current owner of the Rustic Pines Townhomes since we spoke to her on a cold call in the summer of 2021. On this call we verbally offered her $700,000 and she agreed. We sent her the purchase agreement and she stated she would have her attorney review it. Long story short it wasn't the right time for her, and she went "dark". After many attempts to reach her and a few months after our original phone call I sent her an email with the title "is this a dead deal". She responded and said she was not interested in selling anymore. We sent her another offer for $800,000 which she did not respond to. Fast forward to June of 2022, I sent her an email directly after we closed on the Suburban 36 portfolio. I explained that I recently closed on a 20-unit property in the area and am still very interested in purchasing the Rustic Pine Townhomes. She did not respond and a few weeks later I saw the property was listed for sale on the MLS. We sent an offer to the broker for $875,000, the full asking price, just a few hours after it was listed. The broker explained that the seller wanted to wait a few days to see if they received any other offers. We decided to increase our offer and sent the broker a new offer for $975,000. Now $100,000 over her asking price. Unfortunately, we were outbid, and the property went under contract for $1,000,000 with $100,000 non-refundable earnest money.
We consistently try to grow our portfolio with economy of scale. Since we already have 20-units down the road, taking on the Rustic Pines Townhomes would have allowed us to achieve that goal while growing our portfolio in Oakland County. Our 20-unit property the Donovan Townhomes are just 4.5 miles south of The Rustic Pines Townhomes. The proximity of these properties would have allowed for convenient and efficient management.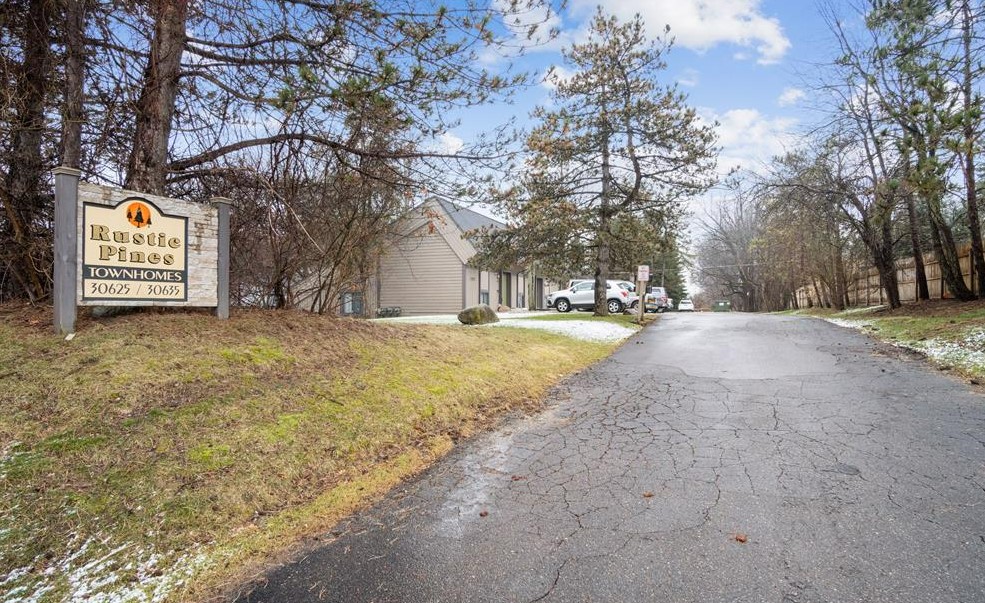 Our Projected Business Plan
Had the seller chosen our offer and the purchase been successful we had plans to build an additional 10-townhomes on the property. We were in contact with the city to determine exactly how many townhomes would be allowed. We are confident that at least 5 more units could be built because the property was originally developed to include 12-units. Unfortunately, years ago a fire destroyed one building containing 4 units. The real value in this deal is found in the extra acreage and the ability to develop additional townhomes.
The Capital Stack
Despite this deal not coming together, The Capital Stack would likely have consisted of a 75% LTC from a regional bank or credit union. Assuming we were to build another 10 units at an average of $150k/unit and existing building renovations at $150,000, we would have been all in around $2,625,000. Loan amount would have been $1,968,750 and the remainder would have been funded with our funds and LP investors. 
Major Market News
---
Economy Of Scale
There is an interesting article by Park Capital Properties that explains the benefits of economy of scale to investors. The article labels the benefits as "Diversification, Property Management, Finance, Acquisitions & Dispositions". As part of the definition of "property management" the article quotes " Far less time is wasted on managing multiple managers and driving across town to different assets." Had the sale gone through we were hoping to efficiently manage neighboring properties in great locations.
Tips and Tricks
Quick Tips
"Have you given up on this" or "Is this a dead deal" as an email subject line:
This is a commonly used terminology is all of those classic "How to get someone to open my email" lists. It's something I don't use often, but it is effective every time. Usually it's enough to prompt a simple "yes it's dead" or "No, let me dig back in" and it will at least get to some resolution. You may have noticed we also included it in the summary of the subject line as well. Reply back and let me know if that got you here!