The Capital Stack
Activating our eBook & Podcast
For the past year and a half, we've been writing this weekly newsletter. We wanted to put the valuable content we accumulated to good use, so we created an e-book. This e-book is a valuable resource to our readers/investors and features a collection of our favorite newsletters. The book highlights specific deals that exemplify who we are and what we're looking to do.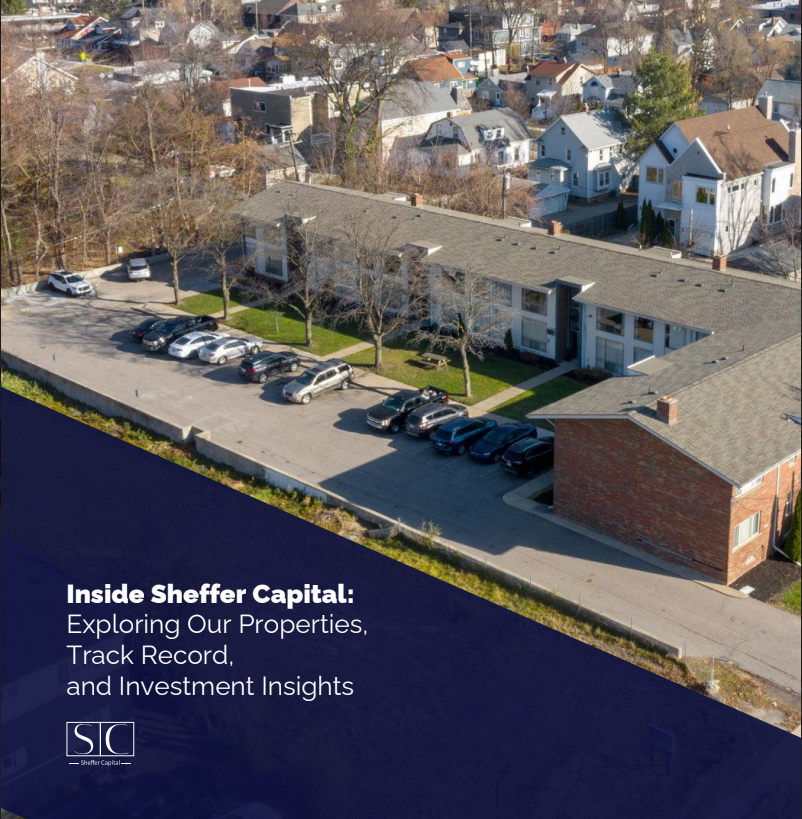 Here's what you'll find inside
Deal stories
Features 6 Properties we currently own.
Follows our original format, how we found the deal, what we liked about it, our business plan, & how we financed the project.
Track record
Features deals we've taken full cycle, through a sale or refinance and all the comprehensive details surrounding each transaction.  
Thought Process
What to expect when investing with Sheffer Capital
5 Ways we find multifamily Deals
Multifamily investment must have's
The Power of Compound Interest
This eBook is finalized for now. As our business continues to evolve, we will keep the book up to date with any new developments regarding specific deals, acquisitions, additions to our full cycle track record, and more.
The Capital Stack Podcast
As a complement to our newsletter, we are excited to announce the launch of our podcast, also titled "The Capital Stack." This podcast will provide an additional platform for me to share insights on the properties we own, offering a deeper level of information that cannot be conveyed through written newsletters alone. The podcast will be released twice a week, with episodes scheduled for Tuesdays and Thursdays. On Tuesdays, we will dive into past editions of the newsletter specifically our classic deal stores, while Thursday's episode will focus on The Capital Stack's most recent articles. You can find the podcast on all major podcast platforms under the name 'The Capital Stack', or simply click the button below to subscribe on your favorite platform.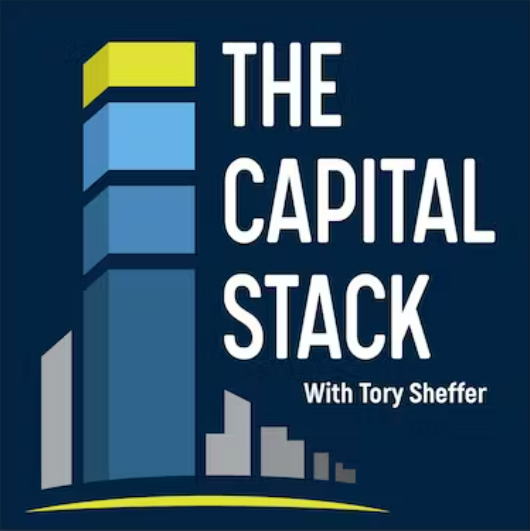 Major Market News
---
Rise 48 at It Again
In a recent article by The Real Deal (June 2, 2023), it is highlighted that Rise48, a real estate investment firm based in Phoenix, has recently acquired a 176-unit property in Dallas Fort Worth. Rise 48 competes on a much larger scale than we do but shares a similar focus of acquiring and repositioning multifamily properties. The article sheds light on Rise48's strategy and its commitment to identifying undervalued assets that have the potential for significant value appreciation.
Source: TheRealDeal. Rise 48 looks for multifamily value in DFW. https://therealdeal.com/texas/dallas/2023/06/02/rise48-looks-for-multifamily-value-in-dfw/
Tips and Tricks
Tip- eBooks and the time they take to create
We are hooked by the concept of an e-book. We believe that the e-book not only showcases our track record in an engaging manner but more importantly provides insights into our real estate mindset and strategies. We have recently completed our e-book and have already been able to send it to many interested investors to show them who we are, what we do, and what to expect on a typical investment with us. This tool will be crucial for the longevity of providing a soft introduction to all potential future investors.