The Capital Stack
Silver Lake Hills
Silver Lake Hills is a 310-unit apartment community built in 1999 and located in Fenton, MI. We are currently under contract with a projected closing in mid-October.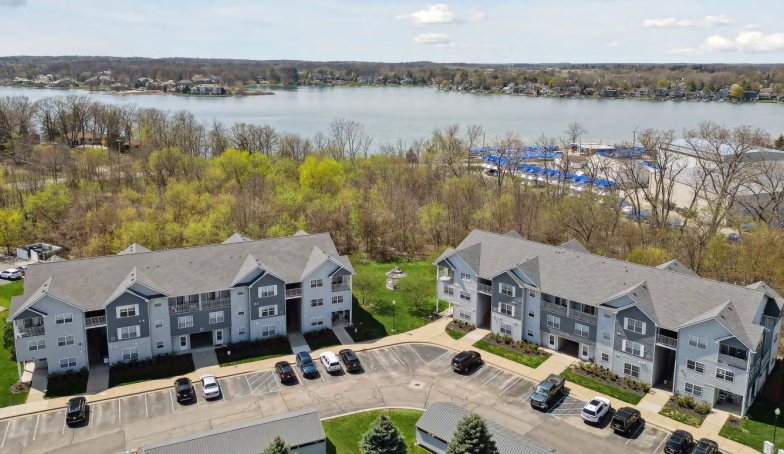 Strong Comparables
Silver Lake currently ranks among the top three communities in Fenton. In close proximity, we have two other properties that serve as direct comparisons. First, there's Pier 38, a 142-unit complex situated right across the street from Silver Lake Hills, practically a stone's throw away. When you explore Pier 38 online, you'll be greeted with a vibrant and modern resident lounge, a well-equipped gym, tastefully decorated apartments, and exterior shots showcasing its lively atmosphere. Pier 38 looks fresh, updated, and energetic.
Fairfield, a 137-unit community located ¼ mile south of Silver Lake, showcases a clean pool area bathed in sunshine, with its buildings providing a picturesque backdrop. Inside, you'll find fully upgraded apartments featuring granite countertops and stainless-steel appliances. Next are photos of the gym, if you visit their gym in real life as I have, it's an afterthought to check the box. It feels more like a closet to store gym equipment. However, their first 6-8 photos present very well.
Now, let's focus our attention on Silver Lake. Silver Lake's online representation starts with a blurry image of a thinly furnished pool deck, reminiscent of a Motel 6. It's followed by a collection of randomly arranged photos that include unrenovated units, a variety of different apartment interiors, various amenities, and common areas, all presented without a clear organizational structure and suffering from subpar photography.
While it might not seem like a significant detail, perception is reality. It's important to note that both Pier 38 and Fairfield are operating at full capacity with waiting lists, indicating a high demand for their offerings. Silver Lake, while consistently maintaining a leasing rate of 97% or higher, does so at slightly lower rates and without a waiting list. Analyzing supply and demand, it's evident that people are willing to pay more for higher-quality units, and a better online presentation leads to improved leasing.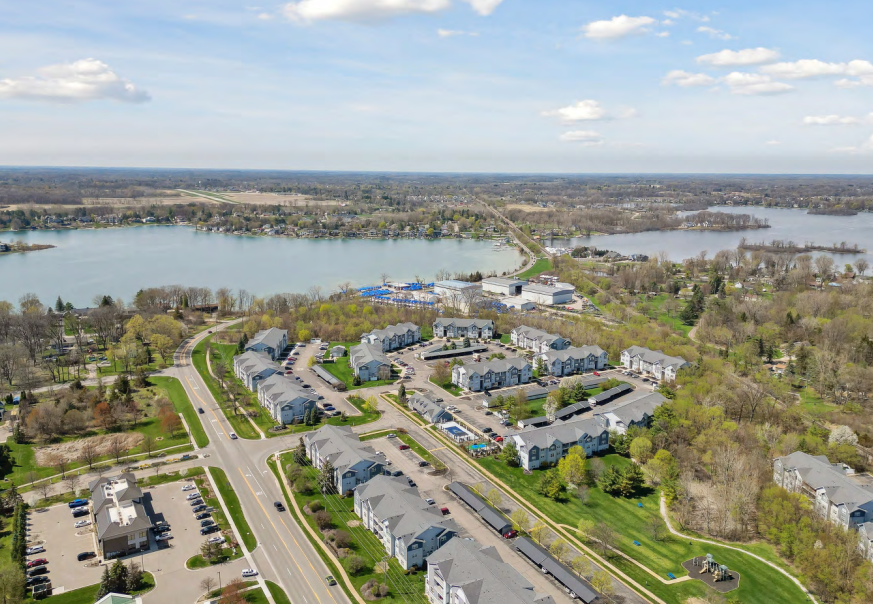 Business Plan
Given the proximity and the successful rent levels achieved by our neighboring properties, our strategy at Silver Lake Hills can be summed up as a strategic mixture of the best elements from both Fairfield and Pier 38, essentially a "copy and paste" of their best attributes into our community. Our goal is not just to match the standards set by Pier 38 and Fairfield, but to exceed them, providing an even more exceptional living experience for our residents.
To break it down plainly, we're aiming to match the interior quality of Fairfield, combining it with the vibrant and attractive curb appeal of Pier 38. We plan to outshine both by elevating our amenity package to include pickleball/basketball courts and a work-from-home center. We're also dedicated to providing an unmatched resident experience that includes services like trash valet, fitness classes, pickleball lessons, food trucks, and an array of community events that will make Silver Lake Hills a valued home for our residents.
It sounds simple, and the thought is "Why didn't the seller do that", The reality is they are operating the property from out of state and simply don't care as much as we do. Silver Lake Hills is 10 minutes from where I grew up, and while "pride of ownership" is often thrown around in real estate, it will genuinely shine through at Silver Lake. We invite you to be a part of this investment journey with us. Our top priority is transforming Silver Lake into the finest community in Fenton. By successfully reaching this objective, we anticipate it will result in a highly favorable investment.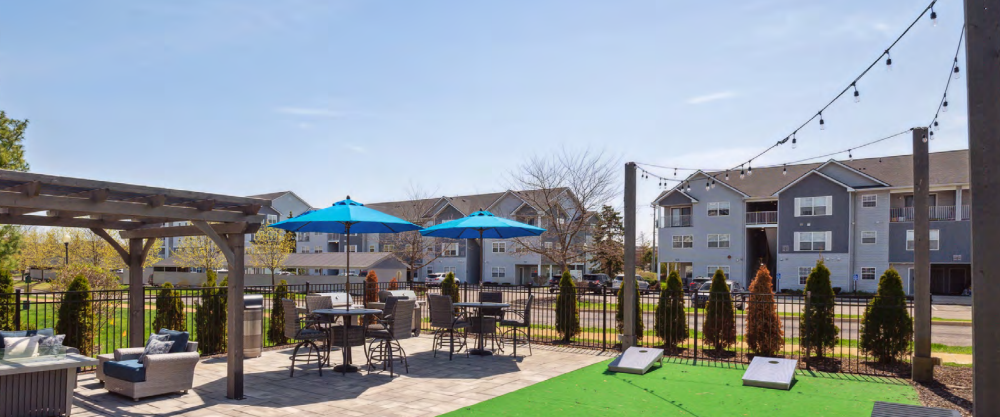 Exit Cap Rate
A big factor affecting our return projections is the exit cap rate, calculated as the net operating income divided by the sale price. Currently, we are forecasting a projected sale in year 7, with a cap rate of 6.25%. Typically, cap rates tend to move in tandem with interest rates, hovering around ±1.25% over prevailing interest rates at the time. Therefore, if we project a buyer's interest rate of 5% on our sale date, we anticipate our cap rate to adjust accordingly. While it's not a perfectly linear relationship, if market interest rates were at 4% during the projected sale, our cap rate would likely land in the mid-5% range. This potential shift would notably enhance our returns.
Conversely, if interest rates were at 7%, our exit cap rate could climb to approximately 8.25%, which would obviously lead to a lower return. In such a scenario, it's unlikely that we would consider selling. Holding onto the property for an extended period and consistently generating cash flow seems more prudent, especially since we have a 10-year loan term, which ensures we won't face a "forced sale" situation.
Major Market News
---
Fentons Proposed Development
In a recent news article published by The Tri-County Times, it has been reported that a rental property company named Redwood is actively pursuing plans to develop on Silver Lake Road. The article notes that since 1991, Redwood has effectively owned and managed a substantial portfolio of over 15,000 units spanning 32 neighborhoods in Michigan and several other states. Redwood's intention to extend its presence into the Fenton area serves as a solid indicator of its confidence in the Fenton market. According to the article, this development initiative comes in the midst of a landscape where rental supply is seemingly constrained, as indicated by the lack of ongoing construction projects. The proposed development is set to feature units with two bedrooms, projected to command rental rates ranging between $2,000 and $2,300. This pricing tier notably surpasses the current market rates, signaling a potential upward shift in rental values.
Source: Rental property company seeks to build on Silver Lake Road. https://www.tctimes.com/news/rental-property-company-seeks-to-build-on-silver-lake-road/article_3f5d730e-25b8-11ee-952d-1b31f598a829.html
Tips and Tricks
Terms-
Strong Comparables- Strong comps" typically refer to comparable properties or apartment complexes that exhibit characteristics and performance metrics closely aligned with the property under evaluation. Strong comps are similar in terms of factors such as size, location, amenities, age, condition, and market conditions. When a property has strong comps, it suggests that there is a well-established and relevant set of reference properties that can be used to assess its value, rental rates, and overall potential. In other words, strong comps provide a reliable basis for making informed decisions about a property's pricing and rental income projections.